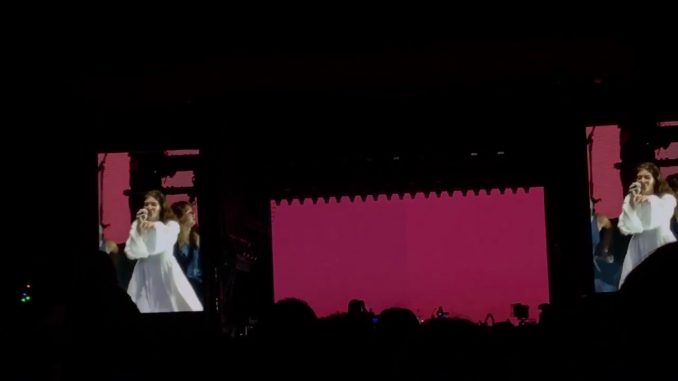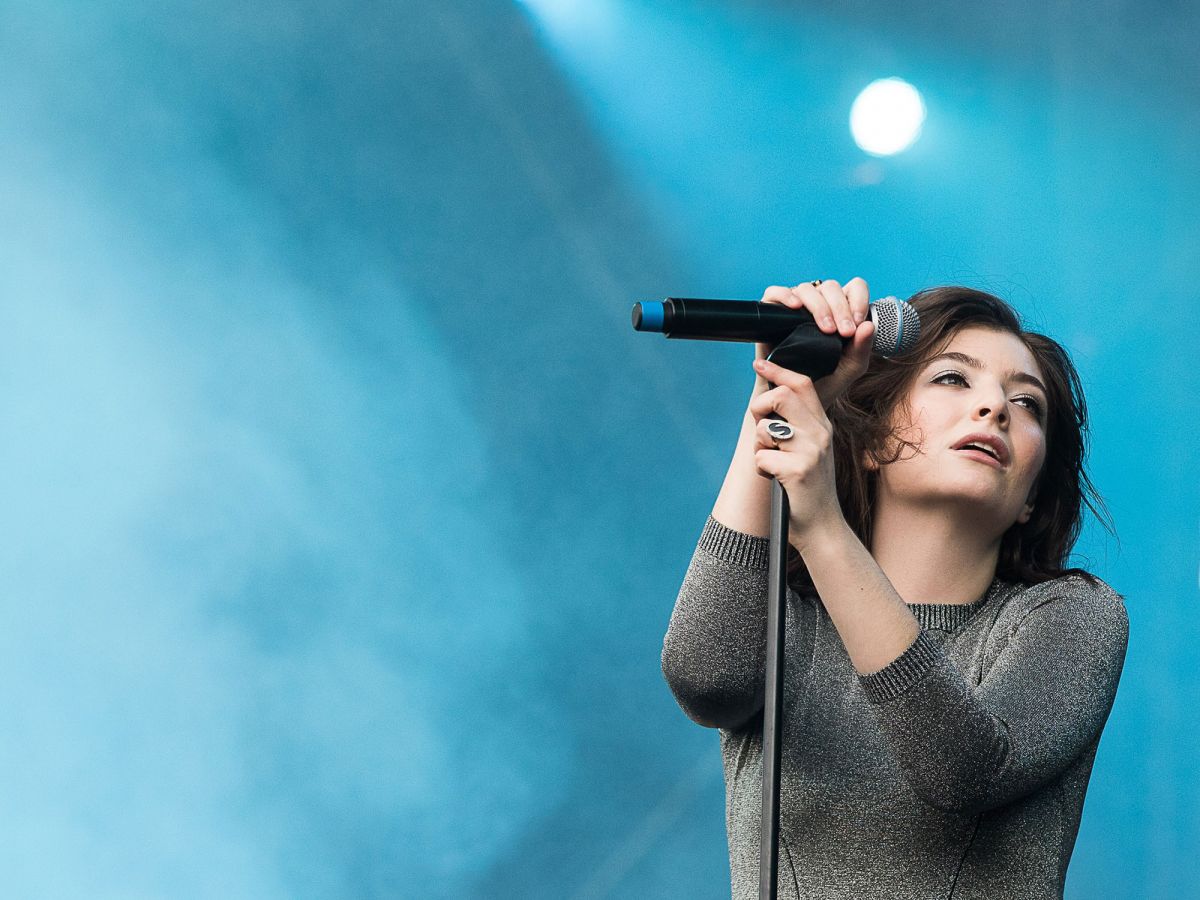 Lorde's Lollapalooza performance was cut short due to weather concerns, but the singer didn't let Mother Nature stop her from delivering a killer cover of Martha Wainwright's "Bloody Mother Fucking Asshole" in the rain on Friday night.
Lorde performed the 2005 folk song at Osheaga, a star-studded festival in Montreal. Wainwright's tune has recently surged in popularity after being prominently featured on HBO's limited series Big Little Lies. Fans of the show will recognize it as the song that Jane (Shailene Woodley) frequently listened to as she ran on the beach, often while fighting off PTSD flashbacks of her rape.
The song isn't an easy one to cover. Not only is it tough to capture Wainwright's ability to make the refrain "you're a bloody mother fucking asshole" sound beautiful, but
the song requires an emotional range that conveys both sentimentality and fury
. Lorde proved that she was more than up for the challenge, and it was particularly meaningful that she performed it in Wainwright's hometown of Montreal.
The singer was accompanied solely by an acoustic guitarist, so we can fully appreciate her vocal chops on this one. Check out the video below and you'll understand why we're listening to Lorde's cover on a loop.
Lorde's Osheaga set also included songs from her new album Melodrama. She was also joined onstage by Tove Lo during her performance of "Homemade Dynamite."
Click HERE to read more from Refinery29


Loading ...