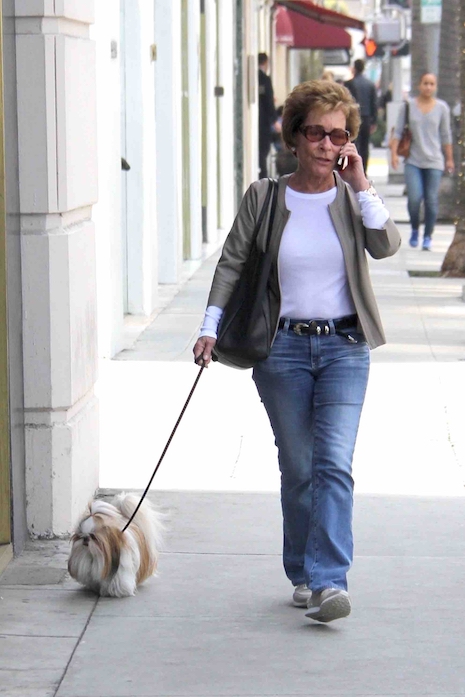 As usual, Judge Judy was the highest rated syndicated show for February, and has repeated this for 22 years. No wonder Judy Sheindlin is paid 47 million dollars a year! We think she's totally worth it since we heard about her proposed method for solving juvenile delinquency. The no-nonsense Judy says that every female at birth should be implanted with a contraceptive chip to be taken out ONLY on request. That way every child would be a WANTED child. Imagine all that taxpayer money saved on welfare and prisons…
Above, Judy giving her excellent advice on the phone while walking her dog in Beverly Hills.
Photo Credit: BACKGRID-USA
Click HERE to read more and view the original source of this article.


Loading ...