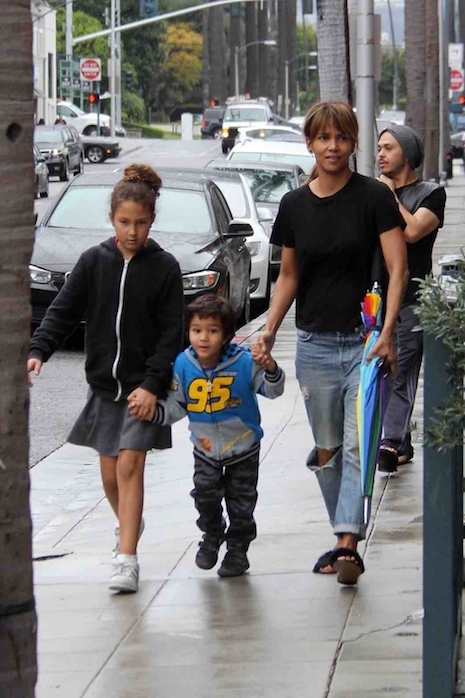 Halle Berry braved the rare rainy day in Beverly Hills to take her kids to the dentist. Nahla Aubry and Mateo Martinez just had their regular check-ups. Since her kids' fathers Gabriel Aubry and Olivier Martinez do NOT get along (Halle doesn't seem too fond of her exes either) and she has to schedule parent visiting time carefully. The last time they bumped into each other while picking up and dropping off kids at Halle's house, they started brawling and Gabriel got punched in the face. Right now Halle's between boyfriends.
Photo Credit: BACKGRID-USA
Click HERE to read more and view the original source of this article.


Loading ...