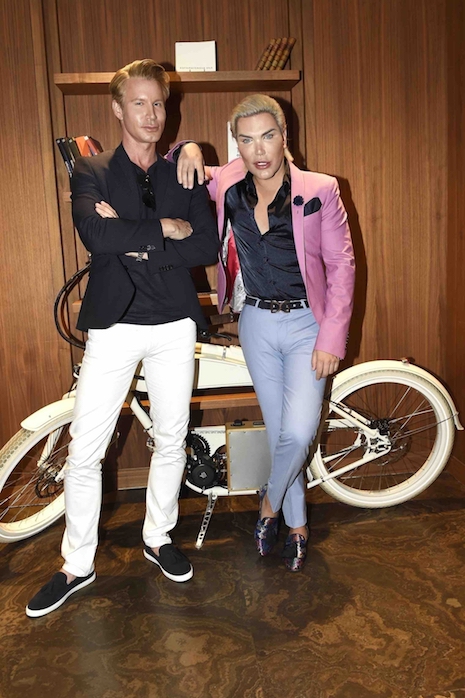 "Human Ken Doll" Rodrigo Alves, 35, has met his match! Apparently he started a trend for guys around the world to try to look like Ken Dolls. Today he was photographed in the Czech Republic with THAT country's version of a Ken Doll. Robert Paulat, also 35, is a model by profession and he's had 43 plastic surgery procedures to perfect his appearance. Rodrigo is way ahead with over 60 surgeries, but he comes from a wealthy family to pay the bills. Robert owns an airport café, just in case his modelling career fizzles out.
Photo Credit: BACKGRID-USA
Click HERE to read more and view the original source of this article.


Loading ...