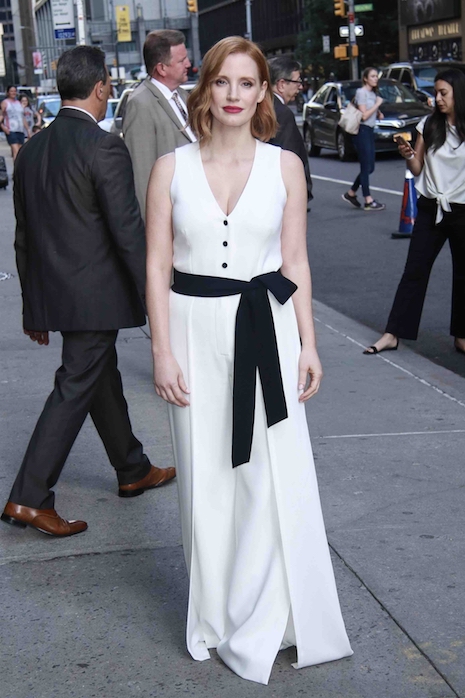 Newlywed Jessica Chastain recently complained in an interview that after she appears on a red carpet, her publicist often gets calls asking if she is pregnant. She's not, and Jessica assumed her "bad posture" made her look pregnant. Hello Jessica – it's NOT the way you stand – it's the awful, unflattering outfits you are given to wear! This big white pants outfit with the black sash adds 40 pounds and gives beautiful Jessica the shape of a refrigerator. Jessica is currently in New York promoting her new movie Woman Walks Ahead in an assortment of unworthy apparel.
Photo Credit: BACKGRID-USA
Click HERE to read more and view the original source of this article.


Loading ...