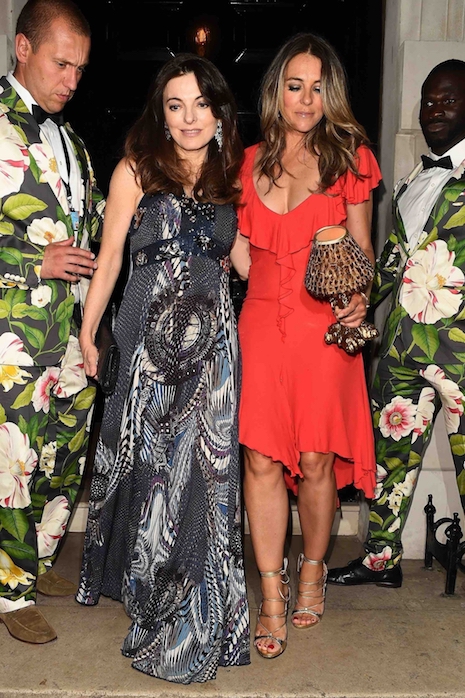 This photo of Elizabeth Hurley (red dress) leaving Annabel's legendary club in London caught our eye, not because of the lamp in her hand (a gift from the club manager perhaps?) but the DOORMEN leading her out. We have never seen security guards, bouncers, doormen – whatever you want to call them – dressed in anything but tight, black clothing to show off their muscles. These delightful flowery print suits are a revelation. No matter how fierce their faces are, the clothing is amusing. Leave it to the Brits to find humor in doorman apparel. Remember, some famous guys have been bouncers in NY – Dolph Lundgren at Limelight, and Vin Diesel at The Tunnel.
Photo Credit: BACKGRID-USA
Click HERE to read more and view the original source of this article.


Loading ...