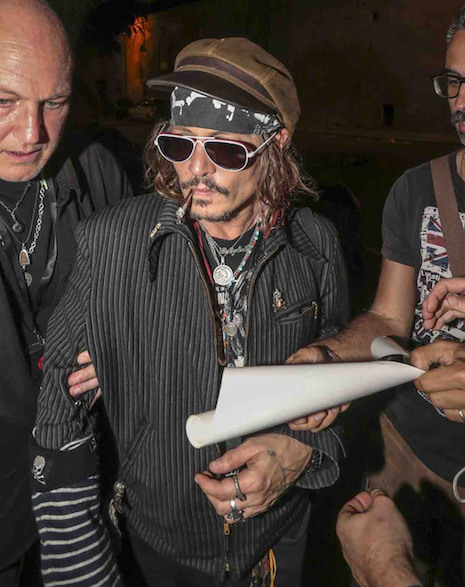 Rolling Stone's startling interview with Johnny Depp (he's obviously a fan of the publication) is revealing in SO many horrible ways. Depp is obviously In denial about his "compulsive spending disorder." He spends an average of two million dollars a month – on maintaining 14 houses and ridiculously impulsive purchases that fill 12 large storage facilities. He blames his money managers for his financial problems. His behavior is alarming – Depp attempted to extract his own tooth in a London restaurant, while in the company of Penelope Cruz and Stella McCartney. His drug use and alcohol abuse rivals that of his debauched idol Hunter S Thompson and while acting, he has his lines fed into an earpiece like his other deceased self-indulgent idol, Marlon Brando. He sleeps all day and only lives by night – reminiscent of Elvis Presley's last days….
Above Johnny leaving Eden Hotel in Rome
Photo Credit: Pacific Coast News
Click HERE to read more and view the original source of this article.


Loading ...