Suniel Shetty is known for his action packed roles. But this time around, the actor fondly addressed as Anna, was more than happy to play the role off screen. Although we don't see him on screen too much, Suniel has been dabbling with varied platforms. Knowing his love for action, the actor is the brand ambassador for Mudskull Adventure and this is what he decided to do as a part of the campaign for the brand.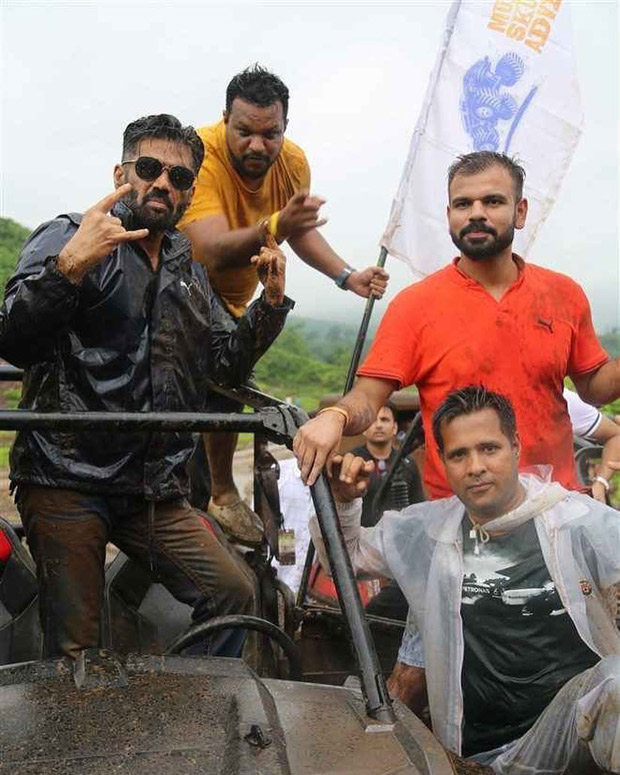 Suniel Shetty was recently snapped in Karjat as he indulged in some off-road driving in the area. The actor was seen riding an all-terrain jeep across the hilly regions as he explored the murky region in the vehicle. Several pictures from the same, have been shared on Instagram by the actor as well as the official page of Mudskull Adventure.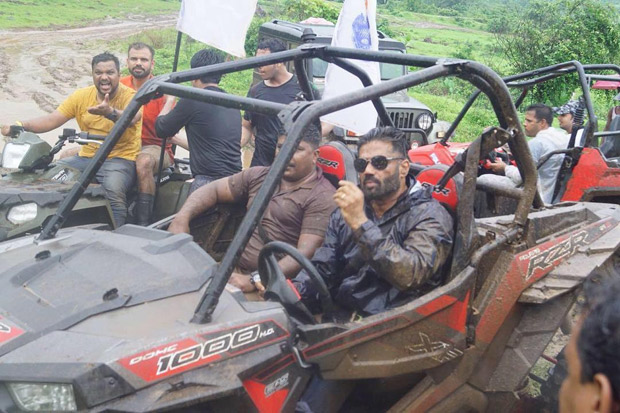 Confirming the same, his spokesperson said, "Suniel Shetty launched Mud Skull Adventure in Karjat. This is the first time ever such a sport taking place in India The superstar and the fittest star of Bollywood drove the ATV himself as seen in the video." In fact, here is a glimpse of the ride in this video: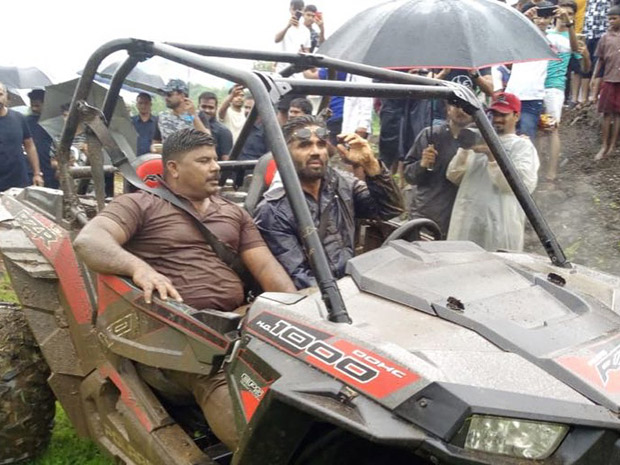 [email protected] goes on an ATV ride in this rainy weather | @realbollywoodhungama . . . . . . . #SunielShetty #DailyVideo #VideoFun #Video #InstaVideo #FunTimes #Celebrity #CelebVideo #CelebritySpotting #InstaLike #InstaFun #LikeForLike #InstaFollow #FollowMe #InstaDaily #InstaGood #GoodTimes #BollywoodHungama #BH #VideoOfTheDay
A post shared by Bollywood Hungama???? (@realbollywoodhungama) on Jul 10, 2018 at 3:38am PDT
Get Free Gifts! Flash Sale Down To $9.99
If reports are to be believed, many in Karjat gathered around when they spotted Suniel Shetty and even cheered for him. For the uninitiated, let us tell you that the actor promotes off-road driving and considers it as one of the most unique adventure sport.
If the video is anything to go by, we can definitely see Suniel happy after he got to try his hands at these sports. Even the heavy rains lashing out in Mumbai and the places around including Karjat didn't seem to deter the spirits of the actor.
Also Read : After 18 years, Suniel Shetty not only has taken up singing but also rapping
Click HERE to read more and view the original source of this article.

Loading ...