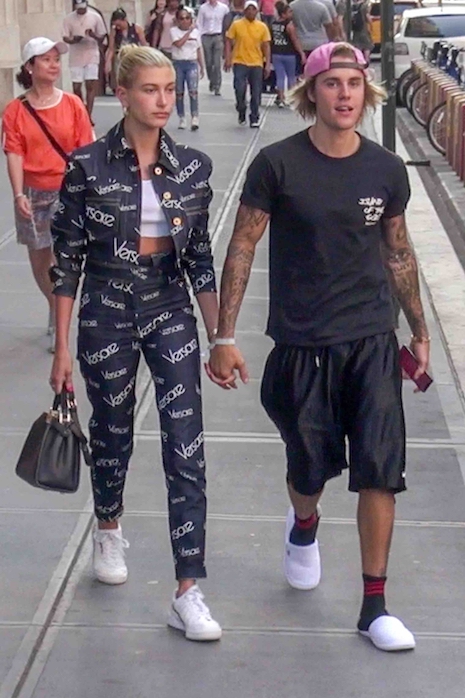 Both Justin Bieber, 25, and Hailey Baldwin, 21, credit "divine intervention" for bringing them together, which translates to: Hillsong Church. Both are members and this windfall for the megachurch can be compared to Tom Cruise's Scientology marriage to Katie Holmes. Both Scientology and Hillsong actively recruit the young and famous to attract millenials. Plus, Hillsong churchgoers wear t -shirts and jeans and services are often held in large music venues with pop music. The 10% tithe from celebrities is nothing to scoff at. Hillsong Church is very wealthy, but lacks transparency – they don't reveal pastors' salaries and are criticized for opposing gay marriage, abortion, and birth control. Nevertheless, we imagine Justin and Hailey will be filling up those church venues to the max.
Photo Credit: BACKGRID-USA
Click HERE to read more and view the original source of this article.


Loading ...