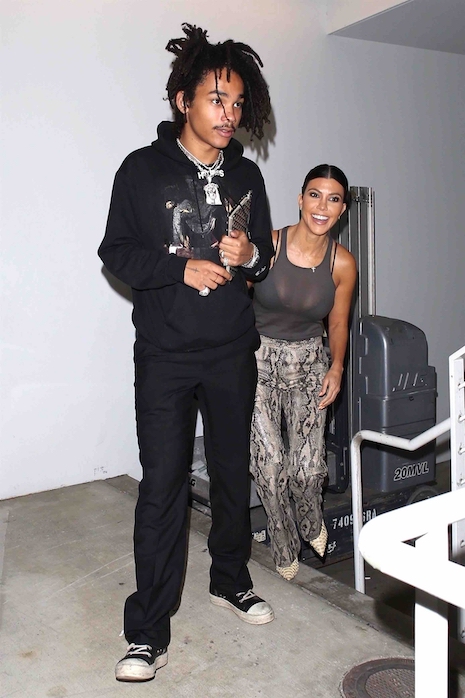 Actually, the budding friendship of Kourtney Kardashian and Grown-ish actor Luka Sabbat is a match in PUBLICITY heaven. (Luka was also a Yeezy model.) Kourtney loves being photographed with handsome young men and Luka just plain wants to become famous. Everybody knows that the best (and maybe easiest) way to become famous FAST is to date a Kardashian! And a 19 years OLDER woman is even better! Luka is a young fashion influencer who really wants to be noticed, so he and Kourtney turned up at the Virgil Abloh fashion party at the Gagosian Gallery in Beverly Hills.
Above, Luka and Kourtney slip out the back door at the gallery.
Click HERE to read more from this author.


Loading ...