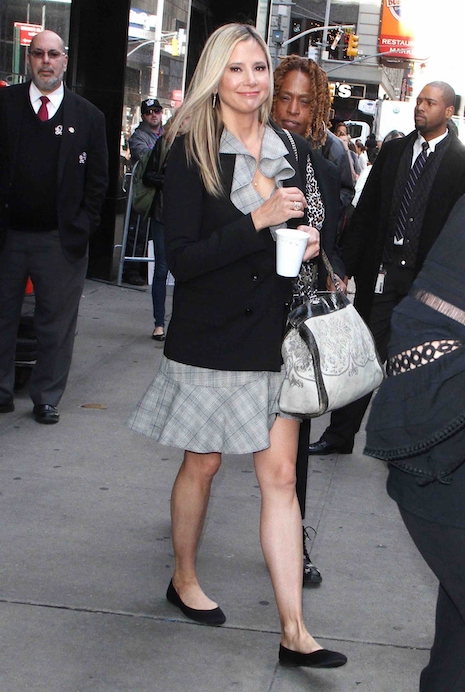 Always one of our favorite actresses, Mira Sorvino was one of the early and brave women who accused Harvey Weinstein of sexual improprieties. Mira won a Best Supporting Oscar for her ditzy character in Woody Allen's Mighty Aphrodite, but few people realize she is actually very intelligent and educated. She graduated with honors from Harvard and has a degree in East Asian studies. We were so happy for her and Ashley Judd when Lord of the Rings director Peter Jackson came out and admitted that Weinstein had said the actresses were "a nightmare to work with" and advised him not to hire them, thus blacklisting them and derailing their careers. Happy ending: While Mira's acting career waned, she married her dream man and had four children, and now she's back at work.
Photo Credit: BACKGRID-USA
Click HERE to read more from this author.


Loading ...