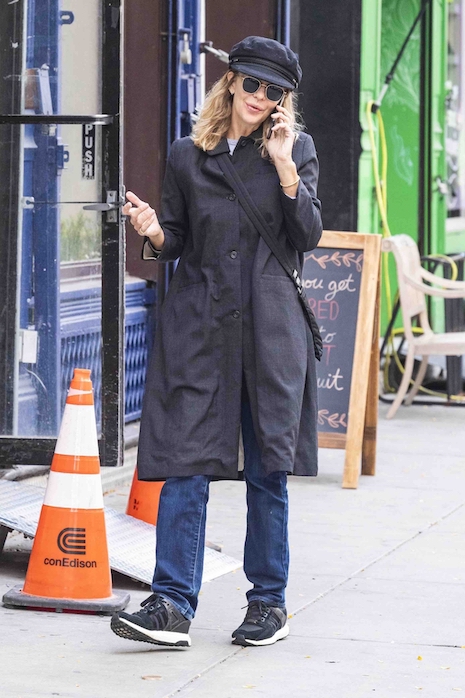 We haven't seen Meg Ryan onscreen for some time, and that's because she is now aiming for a career in directing and producing. Meg has been pitching movie and series ideas to studios and one seems to be paying off. SNL's Lorne Michaels loves her original idea for a series called The Obsolescents and he's working with her developing it as an NBC mystery/comedy series. The Sleepless in Seattle star will produce, contribute writing, and maybe star. If she appears on the show, it'll be Meg's first TV series since As the World Turns in the early 80's.
Above, Meg on her way to a NY hair salon.
Photo Credit: BACKGRID-USA
Click HERE to read more from this author.


Loading ...