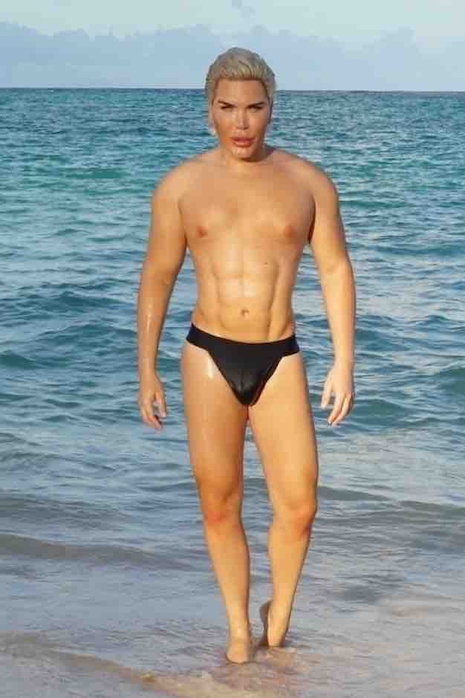 Seems like every time we look at Rodrigo Alves, the "Human Ken Doll," we see some plastic surgery we didn't notice before! Rodrigo is on the beach in the Dominican Republic, and this time we're looking at that artificial belly button. Alves brags that he doesn't work out – whatever musculature he has, was supplied by surgeons. Certainly contributing to his odd appearance are those false eyelashes!
Photo Credit: BACKGRID-USA
Click HERE to read more from this author.


Loading ...