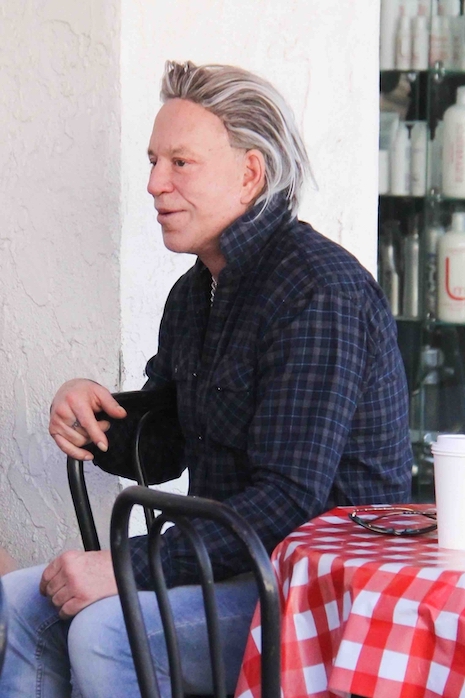 For years, hairdresser (sometimes to the stars) Guiseppe Franco in Beverly Hills, has been a close friend and confidante of Mickey Rourke. Mickey can frequently be seen hanging at Franco's salon or having lunch with Guiseppe at Caffe Roma. So, WHY is Mickey walking around in this godawful fake looking wig? Guiseppe should be ashamed for allowing his buddy to be seen like this.
Photo Credit: BACKGRID-USA
Click HERE to read more from this author.


Loading ...