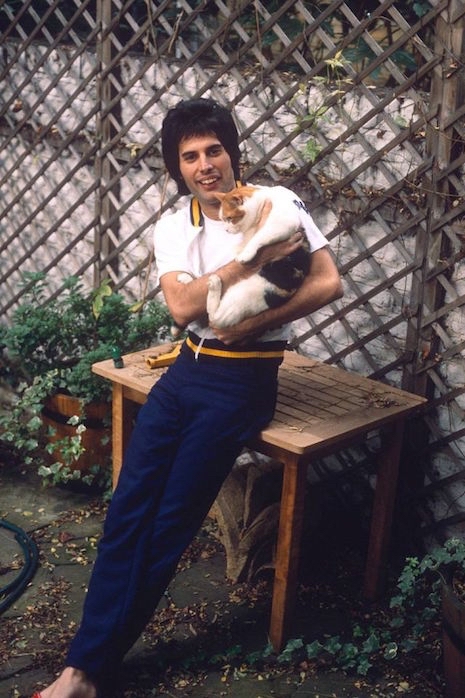 And we fell in love with this photo of Freddie Mercury that appeared on Dangerous Minds. Having seen Bohemian Rhapsody, we knew he loved his cats, but didn't realize to what extent. During his lifetime (not all at once) he had ten cats that had the run of his house and property. Six of them outlived him. When he was on tour he missed them so much he would call home to "speak" to them and an employee would hold the desired cat to the phone and give it a little squeeze to get an audible "meow." So no one was surprised when he left most of his estate to lifetime best friend Mary Austin and his cats – except his boyfriend.
Photo: Dangerous Minds
https://dangerousminds.net/
Click HERE to read more from this author.


Loading ...