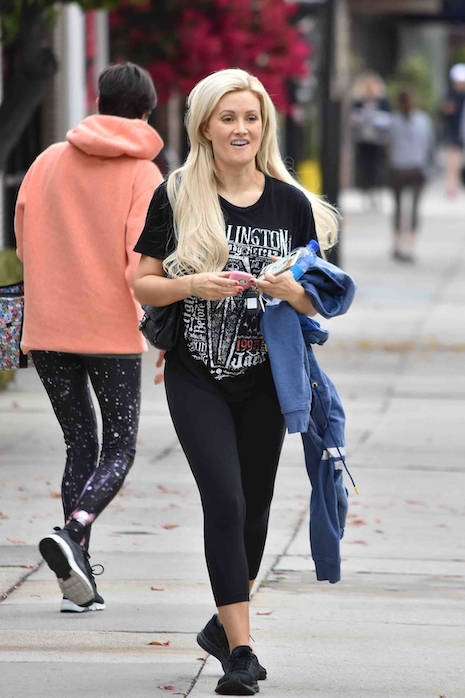 In the light of what's happening now for women, what in the world does Holly Madison think when she looks back at her years with Hugh Hefner? Remember, she lived with him from 2002 to 2008, along with two other Playmates, but she was #1 because everyone expected Hef to marry her. The Girls Next Door series (about Hef and his three girlfriends) made Holly famous and she summoned up the courage to leave before the show ended. Since then she married, had two children, and is in the process of getting a divorce. Holly is whipping herself into shape by working out with Tracy Anderson now that she's about to be single again. We think she'd be ten pounds lighter if she just removed all that fake hair.
Photo Credit: BACKGRID-USA
Click HERE to read more from this author.


Loading ...