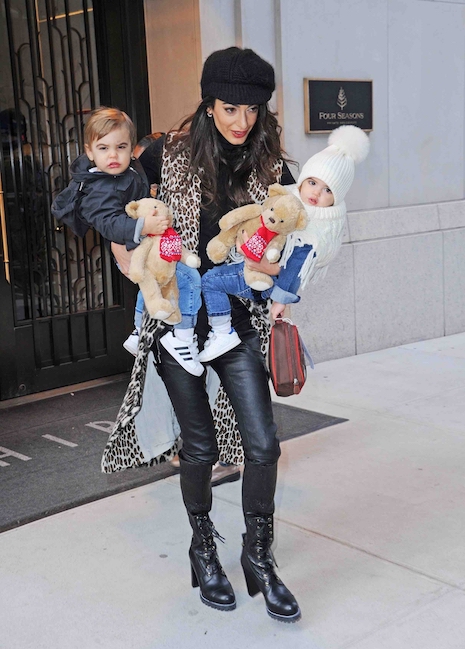 Despite the fact that she's an acclaimed international human rights attorney, Amal Clooney manages to juggle her one and a half year old twins along with her career. Last night George Clooney and his parents were with Amal at a United Nations event in New York where she was honored as 2018 Global Citizen of the Year. (His parents must have been SO impressed.) Today Amal left their hotel carrying Alexander (who resembles George) and Ella (she's got Amal's eyes) with no help from a nanny.
Photo Credit: BACKGRID-USA
Click HERE to read more from this author.


Loading ...