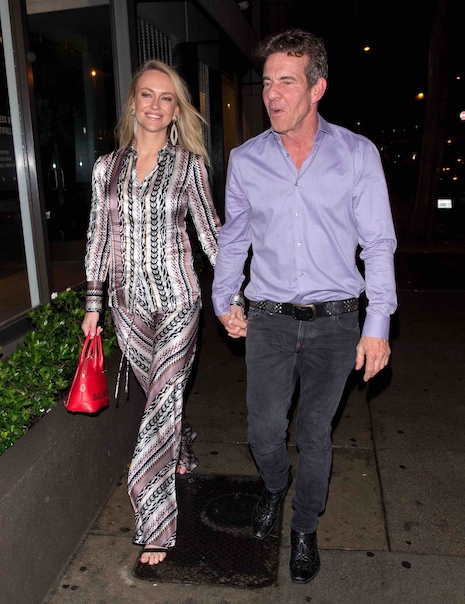 Dennis Quaid, 64, and his French-Canadian model girlfriend Santa Auzina, 32, are still going strong after two years. Dennis and Santa met in 2016 when he was filming in Canada, and they were both married to other people. Coincidentally or not, both their marriages ended shortly after, and Santa was accused of "abandoning" her husband and kids. Two weeks after Dennis's divorce was final, they went public with their romance. Both Dennis and Santa have a set of twins with their exes, and they're planning to spend Christmas vacationing with all their kids.
Photo Credit: BACKGRID-USA
Click HERE to read more from this author.


Loading ...