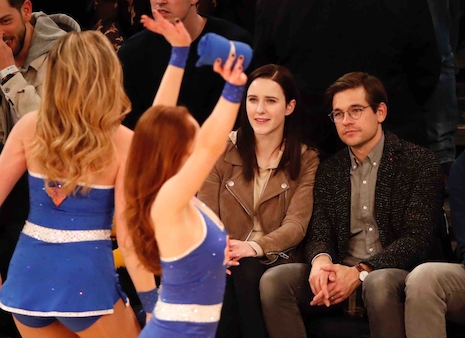 Rachel Brosnahan (AKA Mrs Maisel) and her husband, Jason Ralph (Magician) sat courtside at the last NY Knicks game where they enjoyed the cheerleaders and dodged a stray basketball. They rarely discuss their marriage – Rachel observed "We're both on successful series, but on the red carpet Jason almost NEVER gets asked about his relationship, but I ALWAYS do- that's a double standard! – so we change the subject to our work.
Photo Credit: BACKGRID-USA
Click HERE to read more from this author.


Loading ...