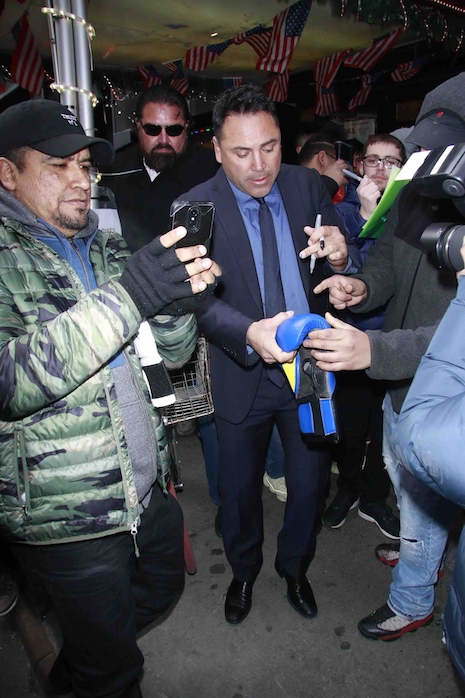 In spite of some REALLY embarrassing scandals, boxer turned promoter Oscar De La Hoya is still a favorite with his fans. Back in 2007, cross dressing photos of the handsome fighter surfaced – he was cavorting in fishnets, panties, high heels and a wig with a Serbian stripper. THAT cost him a 20 million dollar payoff and the stripper had to return the fishnets, lingerie and heels, and keep her mouth shut. Oscar blamed alcohol and cocaine and he went to rehab. In 2011, he was sued by a female escort who claimed he dressed up in her clothes and took drugs and wouldn't let her leave an orgy in his NY hotel room. In 2018, two women he met on a dating website filmed the naked boxer engaged in sex acts with kitchen utensils and they were accused of extorting money from him. Despite all, Oscar has plenty of fans and his wife is STILL married to him!
Photo Credit: BACKGRID-USA
Click HERE to read more from this author.


Loading ...