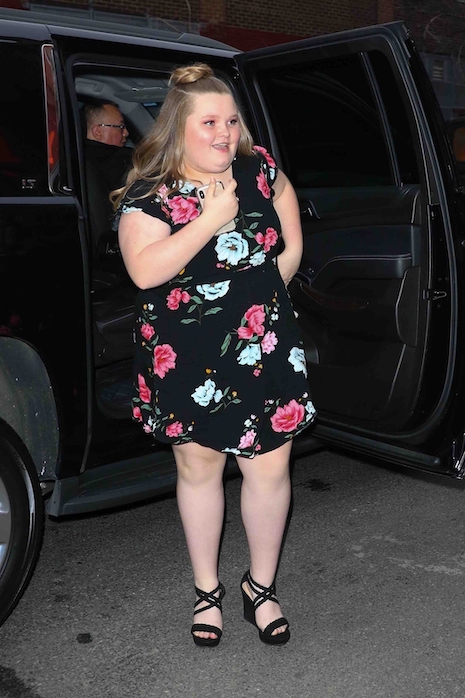 Alana "Honey Boo Boo" Thompson is 13 and a teenager now, and seems to be headed toward a career on reality TV. Alana and her Mama June were breakout stars on Toddlers & Tiaras and quickly got their own series, Here Comes Honey Boo Boo. The show was a big success from 2012 to 2014, but it was cancelled when it leaked out that her mother was dating a child molester. Alana was a hit on the junior version of Dancing with the Stars and Bridezillas invited her to appear on camera at a recent New York event. Will Celebrity Big Brother be in her future?
Photo Credit: BACKGRID-USA
Click HERE to read more from this author.


Loading ...