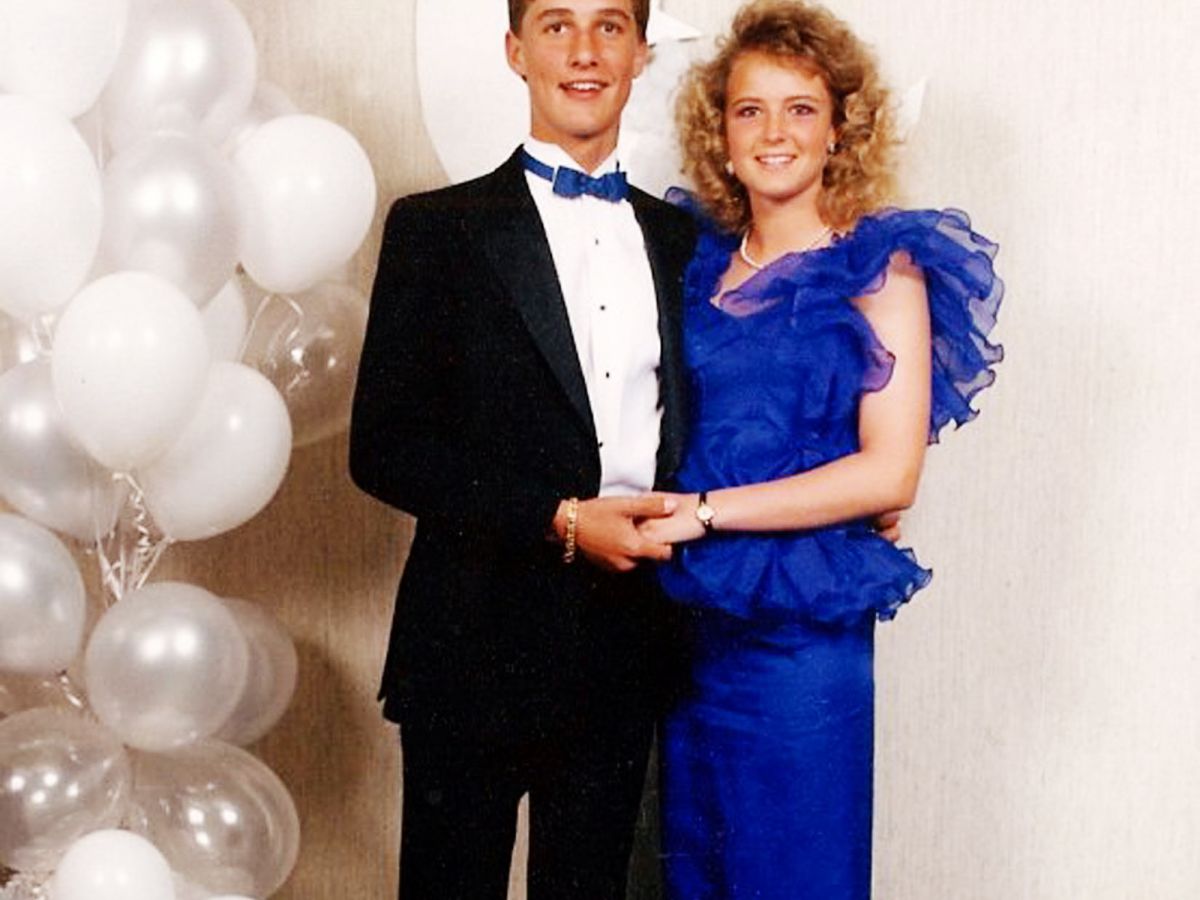 Before they were posing on the red carpet, they were posing in front of limos. That's right: Gwen Stefani, Tom Brady, and Matthew McConaughey all attended proms, formals, or homecomings, just like the rest of us plebeians. Don't believe us? Well, we have the photos to prove it.
We've assembled a round-up of incredible prom photos of celebrities that are just as awkward as all of ours. Which means, no sweat if there was a bug in your hair or a weird run in your tights on prom night — you, too, could be a celebrity if you work as hard as Taraji P. Henson.
Of course, some of them do look exactly the same. But there are also plenty of bejeweled gowns, questionable hair 'dos, and amazing throwback pairings. Ahead, the best celebrity prom moments. John Stamos, is that you?
Blake Lively
Blake Lively didn't just "go to prom," the Sister of the Traveling Pants star was nominated to Prom Queen alongside her football-playing boyfriend who was nominated for Prom King. She even wore a tiara. S would be proud.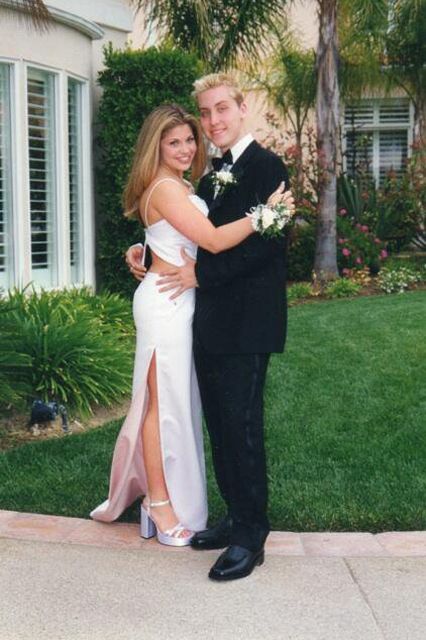 Danielle Fishel & Lance Bass
This photo, of Girl Meets World and Boy Meets World star Danielle Fischel and Lance Bass, of *NSYNC fame, perfectly encapsulates our '90s teen dreams: chunky, platform high heels, a saucy slit in a dress, and a date with perfectly frosted tips.
Photo: Via @LanceBass .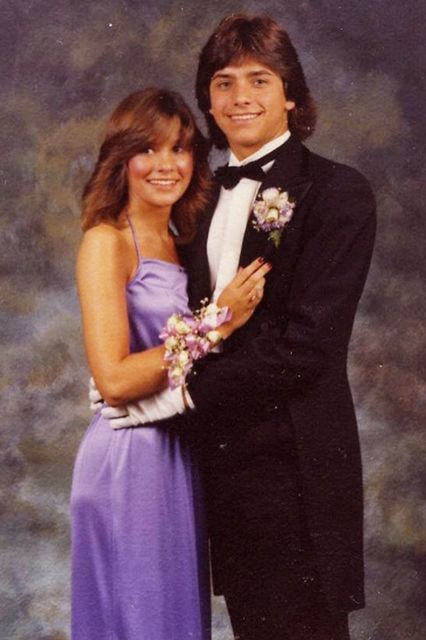 John Stamos
That hair! The classic prom pose! The awkward half-smile! Yep, that was our prom, too.
Photo: Via @johnstamos.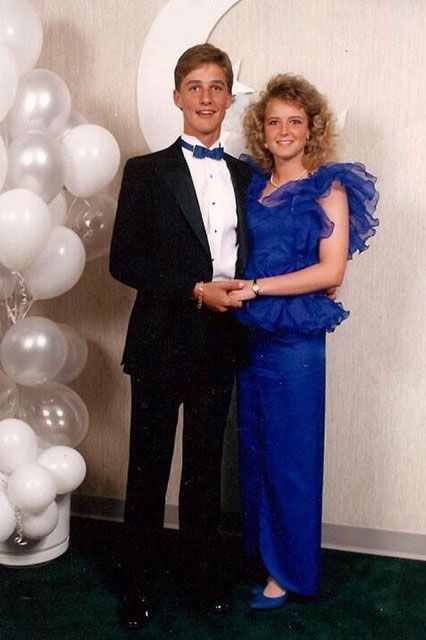 Matthew McConaughey
Before he won an Oscar, McConaughey was posing in front of a cut-out moon and star for his high school prom.
Photo: Leah Pickett/Splash.

Josh Duhamel
Before he married Fergie, Josh Duhamel rocked a green bowtie and looked dazed for the camera at his high school prom.
Photo: Via @joshduhamel.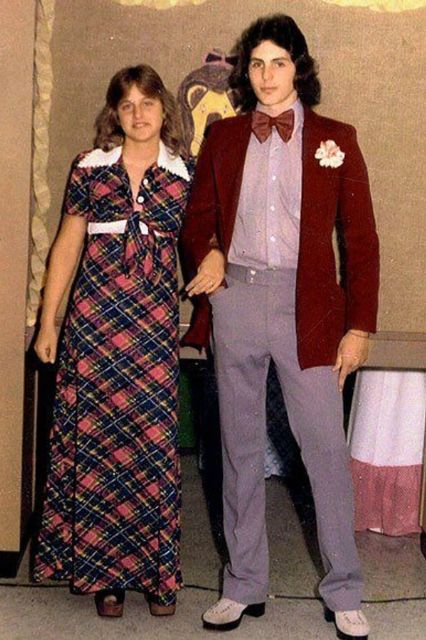 Ellen DeGeneres
Everything about Ellen's prom photo is flat-out incredible. The patterned dress, the wide, white collar, and her date's hair, bowtie, and jacket combo? So much swag.
Photo: Via @theellenshow.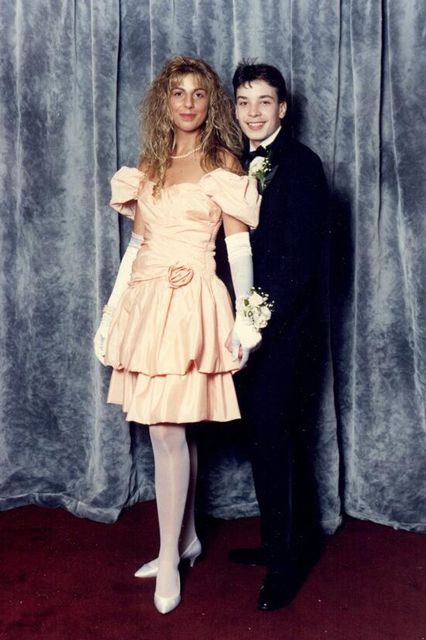 Jimmy Fallon
We'd recognize that smile anywhere. "My date went tanning the night before. I did not. I looked like Powder. #awkwardpromstory," Fallon wrote on Twitter.
Photo: Via @jimmyfallon.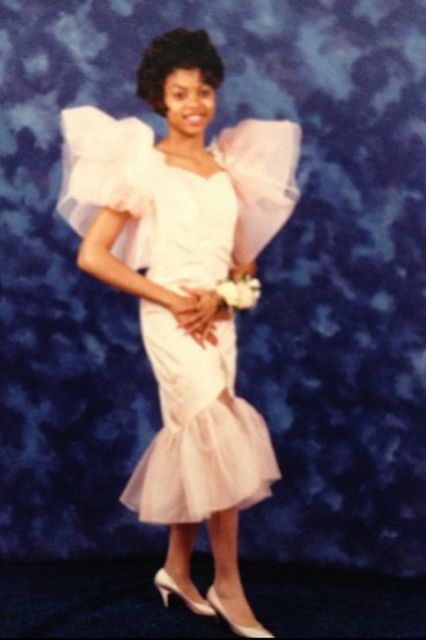 Taraji P. Henson
Henson definitely slayed in high school, too, rocking a dress she designed herself with incredible shoulder accents. Her hashtags? "#Prom #YESIdesignedthedress #IbelievedIcouldfly #StillcouldntTellmeShiat"
Photo: Via @tarajiphenson.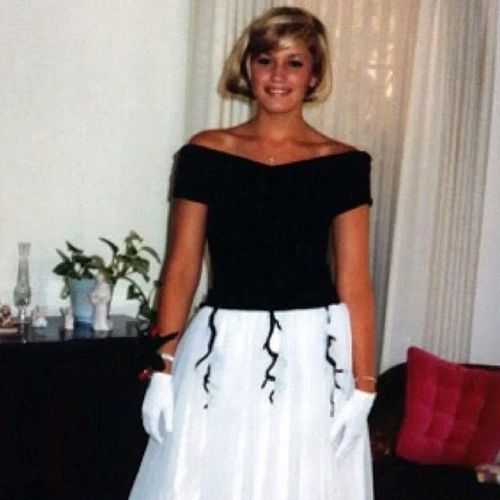 Gwen Stefani
True to form, Gwen Stefani made her prom dress, inspired by Grace Kelly's dress in Rear Window, with her mother.
Photo: Via @gwen_stefani.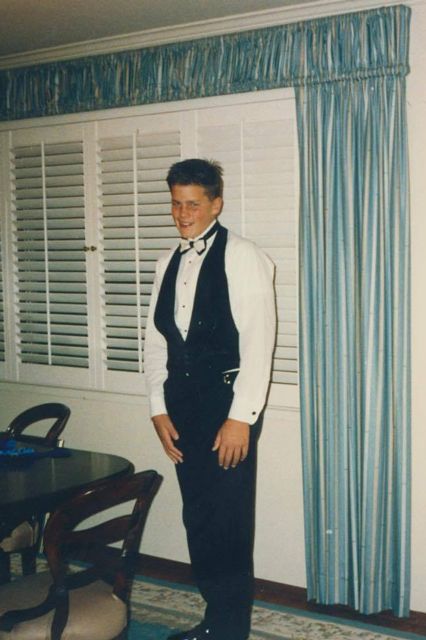 Tom Brady
He may not be an actor, but Tom Brady (ahem, Gisele's husband and Patriots quarterback) it turns out, was always a stud. Proof? This incredible TBT post.
Photo: Courtesy of Tom Brady's Facebook.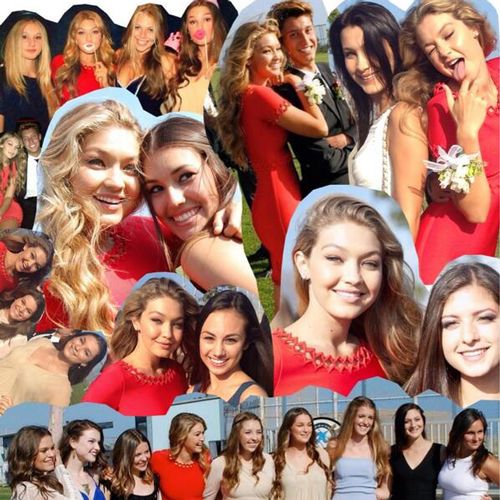 Gigi Hadid
The sunny supermodel posted this adorable collage of all her friends for her prom in 2013, rocking a stellar cat-eye and a gorgeous red dress. Even better? Here's proof that she's all about the funny-faced pose.
Photo: Via @GiGiHadid.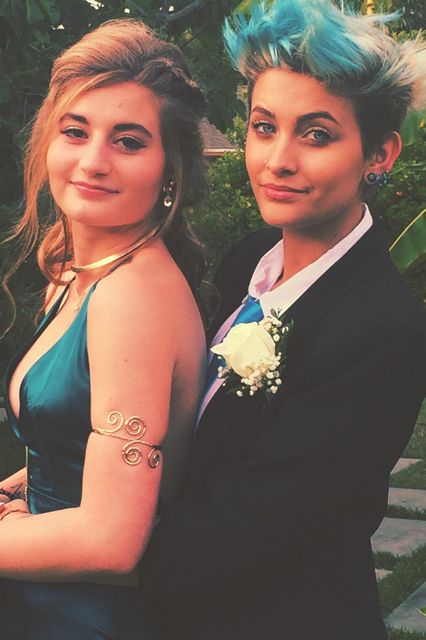 Paris Jackson
Paris Jackson posted an adorable photo of her prom, for which she showed off a new look: electric-blue hair. "Only true friends dye their hair to match their gal's prom gown," she wrote on Instagram.
Photo: Via @parisjackson.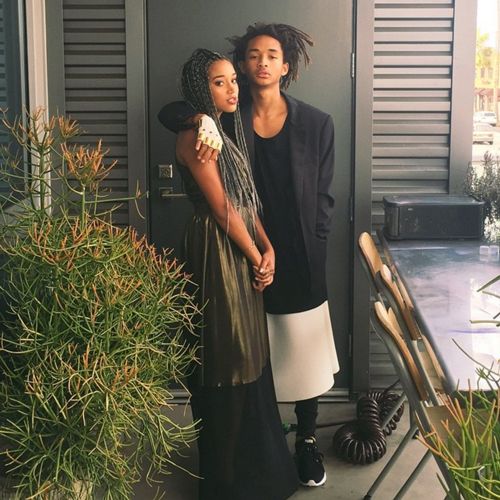 Amandla Stenberg & Jaden Smith
Meanwhile, coolest couple of the year Amandla Stenberg and Jaden Smith showed off their killer prom looks on Instagram, with the caption: "here's to highschool."
Photo: Via @amandlastenberg.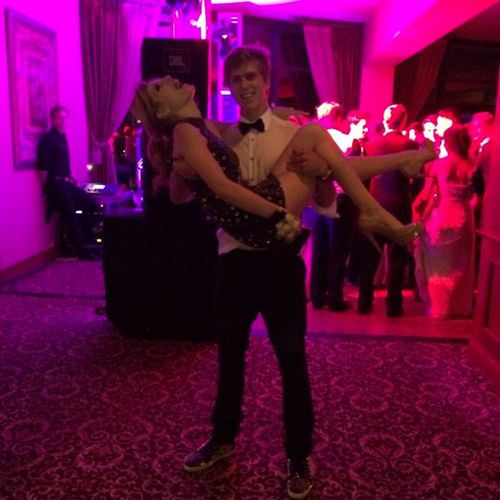 Bella Thorne
Thorne's perfectly adorable prom date in 2014 was all kinds of romantic. "You could say he picks me up a lot?" she wrote in an Instagram caption.
Photo: Via @bellathorne.
Click HERE to read more from Refinery29


Loading ...