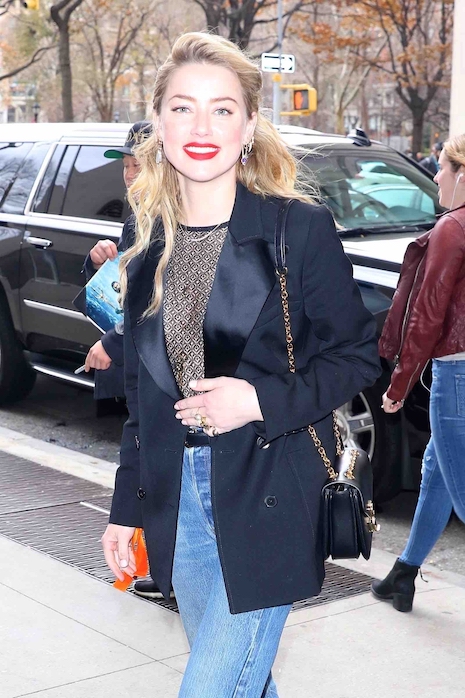 We are SO proud of Amber Heard for her courageous retort to Johnny Depp's 50 million dollar defamation lawsuit against her. The pair had a messy divorce in 2016 after only a year of marriage. In 2018 Amber wrote an op-ed in the Washington Post describing her experience with domestic abuse, but she never named Depp. He didn't like her insinuations and foolishly filed that lawsuit. Amber coolly responded by DETAILING every revolting and violent thing Johnny did to her. She talked about drugs and alcohol and his monumental ego. Sadly, we believe Amber because Johnny also misbehaved and abused staffers on movie sets (where no one DARED complain!) The fact that Amber knows Johnny has a large quantity of fans who HATE her, makes this retort even more daring.
Photo Credit: BACKGRID-USA
Click HERE to read more from this author.


Loading ...