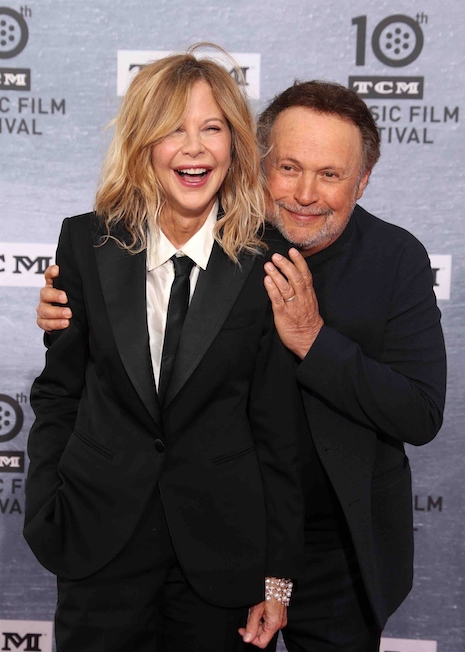 Love this photo of Meg Ryan and Billy Crystal at the 2019 TCM Classic Film Festival opening night gala in Hollywood. Can you believe it? It's been THIRTY years since When Harry Met Sally was released! If you remember, this film posed the question: "Can men and women really be friends?" Our answer would be yes- if the man is gay! What's YOUR opinion?
Photo Credit: BACKGRID-USA
Click HERE to read more from this author.


Loading ...