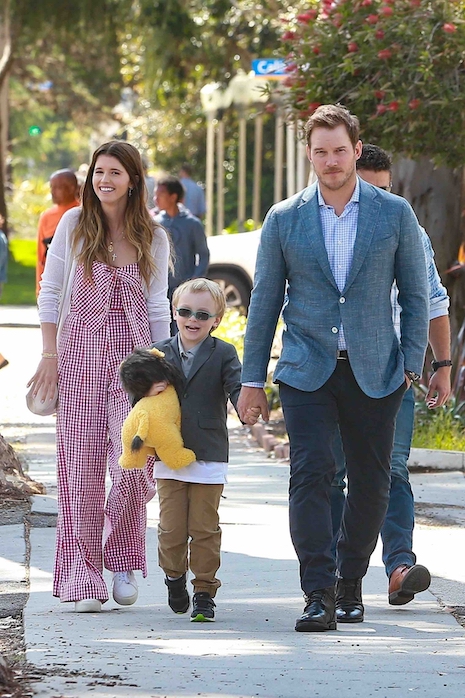 Nice to see a happily blended family in Hollywood. Chris Pratt took his fiancé Katherine Schwarzenegger to mass in Santa Monica on Easter Sunday along with his son Jack. Jack, 6, lives with his mother – Chris's ex-wife Anna Faris – and the three adults seem to get along really well. Chris brought Jack along on many of his early dates with Katherine to make sure the chemistry was right before he took the relationship to the next level. When they divorced, Chris and Anna agreed to live no more than 6 miles apart so they could share custody of Jack. Apparently the Easter Bunny gave Jack the stuffed lion he's carrying.
Photo Credit: BACKGRID-USA
Click HERE to read more from this author.


Loading ...