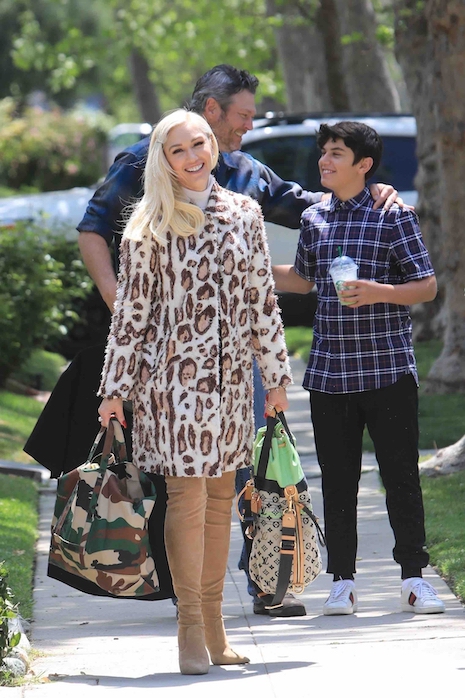 Easter is a big day for Gwen Stefani and Blake Shelton and her three sons. First the group went to church together and afterward they stopped off at Ralph's supermarket on La Brea (our neighborhood!) to pick up some snacks -cheese, drinks etc. (Our spy says they shopped like a married couple) Armed with treats, the family plus one, arrived at the home of Gwen's parents for holiday dinner. Blake really seems to get along with Gwen's sons.
Photo Credit: BACKGRID-USA
Click HERE to read more from this author.


Loading ...