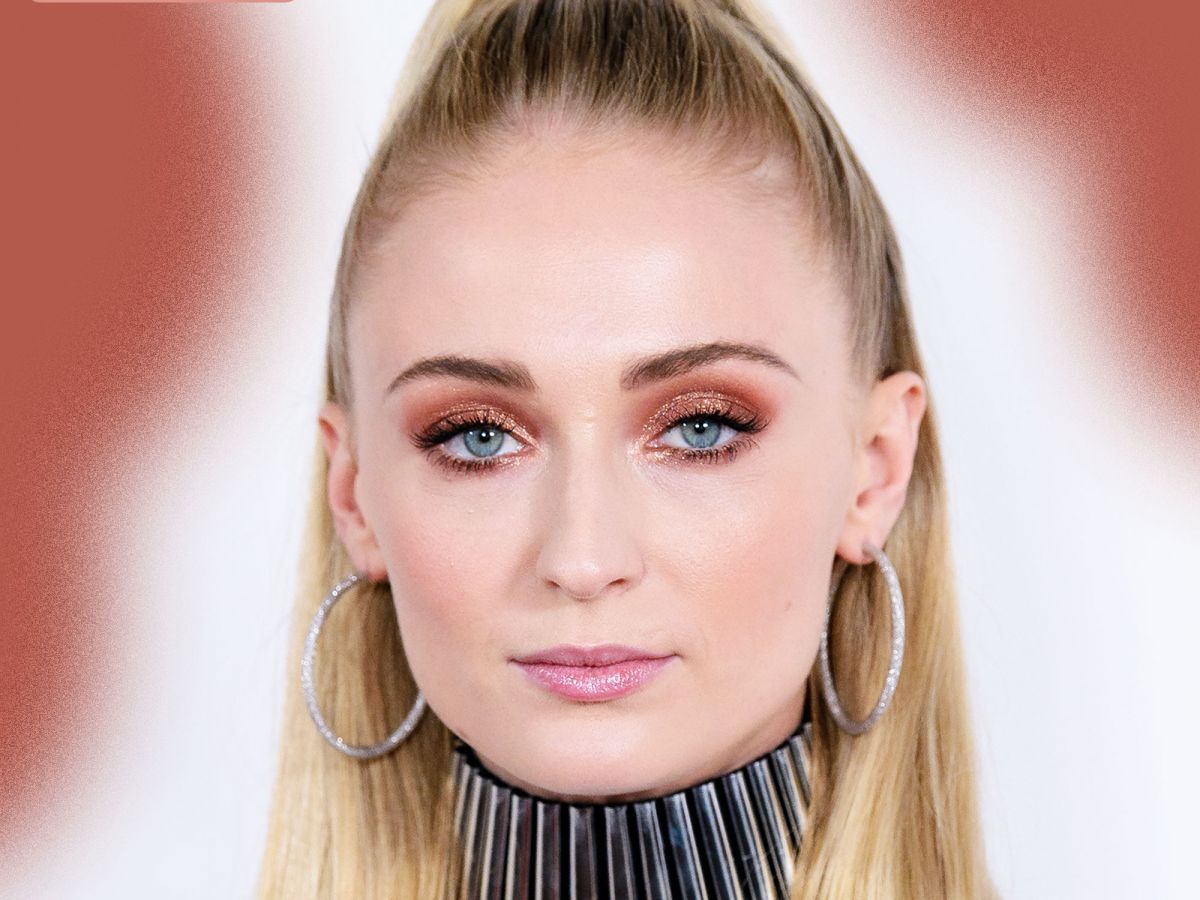 Ever since we were first introduced to Sophie Turner a decade ago as Sansa Stark on Game of Thrones, the actress has only ever experimented with her hair color — never the style. Now, it looks like she's not only moving on to her next project post- GoT, but moving on with her beauty look as well: While doing press in London for her upcoming X-Men movie Dark Phoenix , Turner tossed out her signature long, low-maintenance hair for a new set of bangs. Because what better way to say goodbye to a character you've played for nearly half your life than getting bangs?
Turner debuted the wispy fringe earlier this afternoon on hairstylist Christian Wood 's Instagram. The only question is, are they real? We're betting not; after all, the only thing celebrities love more than getting matching tattoos is wearing clip-in bangs (like Charlize Theron's fake baby bangs, for example).
A post shared by Christian Wood Hair Stylist (@cwoodhair) on May 23, 2019 at 12:15pm PDT
Then again, bangs are sweeping Hollywood in a big way right now — extensions not included. Just last month, Miley Cyrus recruited hairstylist Sally Hershberger to give her a Hannah Montana makeover, and then trimmed them again into micro bangs before the Met Gala. Even if Turner didn't pull inspiration from Cyrus, then maybe she did from her Dark Phoenix co-star, Jessica Chastain, who just added wispy bangs to her long bob.
We may never know whether Turner's bangs are real or not (only time and Instagram will tell), but we do know that she just convinced everyone that, for once, getting bangs was definitely a good idea.
Click HERE to read more from Refinery29


Loading ...