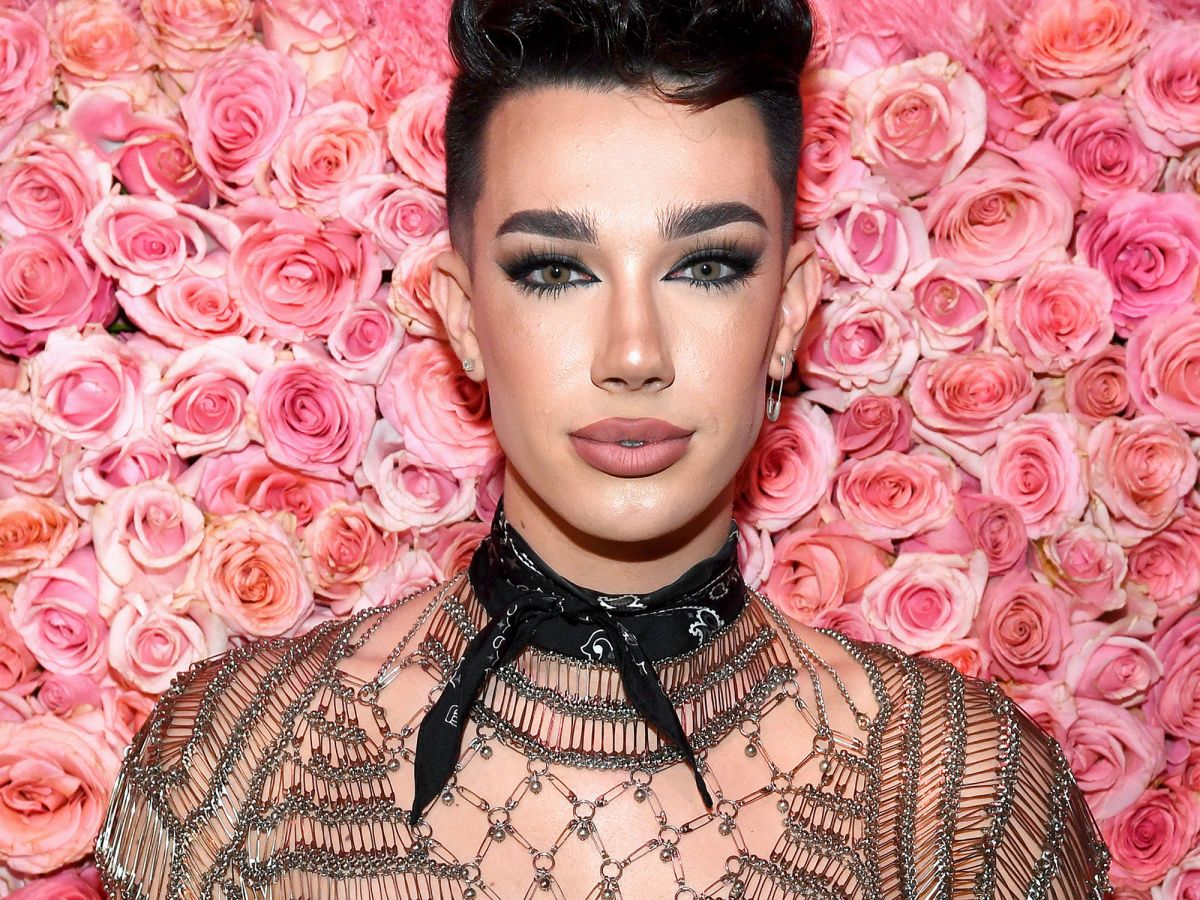 One month after the now-infamous James Charles and Tati Westbrook feud – which resulted in both of them taking a hiatus from YouTube — Charles is back with a new video. The 20-year-old makeup artist uploaded a 27-minute tutorial showcasing a Pride-themed rainbow-eye look. But there was a lot more to it than that: Charles also announced that 100% of the YouTube adSense profits from the video would go to The Trevor Project, an organization that provides 24/7 crisis intervention and suicide prevention support for LGBTQ+ youth.
Charles began the video by directly addressing his YouTube break, and sharing his excitement about coming back to the platform. "It's about time," he says. "I took a much-needed, month-long break from filming YouTube videos and also from social media. I've obviously been posting here and there, kind of easing my way back into everything… I'm really excited to say that, after the last month, I've done a lot of growing and thinking."
Rather than use his typical James Charles X Morphe palette, he chose instead to film the tutorial with Morphe's Pride Collection palette. All the profits from the palette, as well as every other product in Morphe's now sold-out Pride line, will also go to The Trevor Project. To top it all off, Charles also announced that 100% of the profits from his upcoming summer launch for his Sisters Apparel line will be donated to the organization.
The video ended with the YouTuber confirming his return to the platform and asking his viewers to share what videos they'd like to see in the future. Westbrook hasn't announced her return to YouTube yet, but has been posting pre-recorded videos from before the fight. According to tweets from Charles, Westbrook, and Jeffree Star (who also got involved), they are putting their differences behind them and moving forward. And based on this first video from Charles, which put the focus on an important cause versus YouTube drama, it seems to be in a positive direction.
Refinery29 has reached out to the Trevor Project for comment and will update this post when we hear back.
Click HERE to read more from Refinery29
Thatiana Diaz


Loading ...