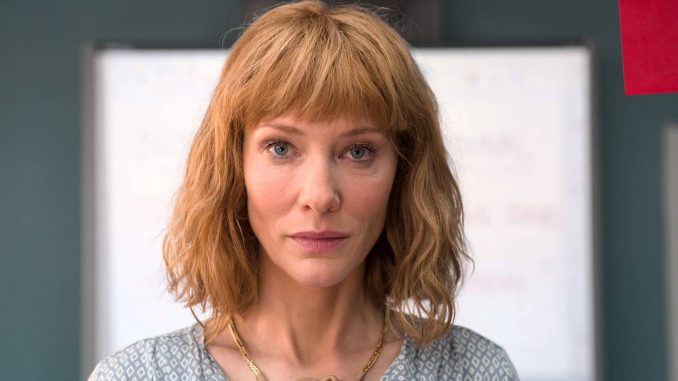 A new video exhibition at the
Australian Center for the Moving Image
features a familiar face turned totally unrecognizable through the cinematic magic of makeup and over-the-top facial hair.
It's two-time Oscar-winning actress Cate Blanchett, who features in a video installation by Berlin-based artist Julian Rosefeldt. The Museum of Modern Art revealed this incredible sneak-peek at a star-studded event honoring Blanchett. Naturally, the native Australian actress puts on the kind of chameleonic performances she's famous for both in and outside of Hollywood.

Next month's anticipated world premiere of Rosefeldt's "Manifesto" will feature the acclaimed actress assuming several different personas, some of which were recently previewed in post to Australian magazine
FilmInk
's
Instagram
. Blanchett delivers series of monologues in-character, drawing on inspiration from art influencers like Jim Jarmusch to comment on the role of the artist in society today.
Also this winter, Blanchett stars alongside Rooney Mara in Todd Haynes's new film, Carol. This adaptation of Patricia Highsmith's influential 1952 pulp novel, The Price Of Salt, find Blanchett's character falling in love with a woman – despite the fact that she's married to a man, and is a mother to a young daughter.
Check out the official trailer below.