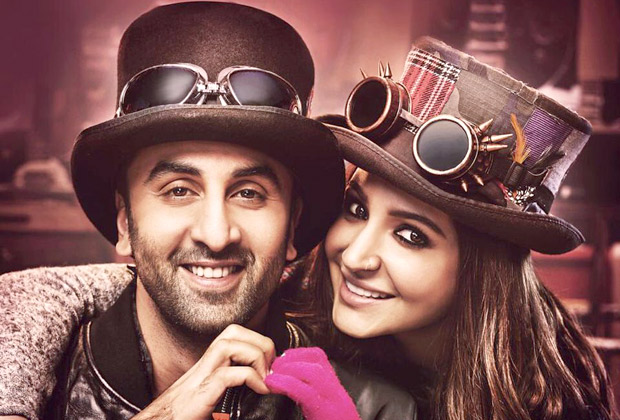 This article was last updated on April 16, 2022
Canada:

Oye! Times readers Get FREE $30 to spend on Amazon, Walmart…
USA:

Oye! Times readers Get FREE $30 to spend on Amazon, Walmart…While the film deals with nothing but Bollywood romance, Ae Dil Hai Mushkil turned out to be the most controversial film of the year, courtesy the presence of Fawad Khan. Karan Johar, who has been seeing abuses hurled at him by MNS for taking a Pakistani artist in his film, can finally heave a sigh of relief as a recent meeting with Raj Thackeray may have proved beneficial for the release of his next film.
Ae Dil Hai Mushkil faced the consequence of the ensuing tension between India and Pakistan after the Uri attacks in Jammu & Kashmir in September. Maharashtra Navnirman Sena, since then, have constantly been protesting against the release of the film as well as pressurizing the government to ban the film. Karan Johar even took to social media to issue an apology and assured that he would avoid taking Pakistani artists in his films in the future. However, his efforts were overlooked by MNS and other supporting parties who retained their stand. It also led to cinema halls and multiplexes threatened of being attacked by party workers who threatened the managers to refrain from screening Ae Dil Hai Mushkil.
Considering that the situation worsened by the day, today morning a meeting was held by Maharashtra Chief Minister Devendra Fadnavis with MNS party leader Raj Thackeray and film's director – producer Karan Johar along with a few producer guild's prominent members Mukesh Bhatt, Siddharth Roy Kapur and Vijay Singh. The meeting, however, turned out to be a rather important one and Karan Johar, now it seems can have a much smoother film release.
Talking about the results of the meeting, Mukesh Bhatt made a few important points and assured the audience that they won't be hurting the sentiments of anyone, at the same time retaining the spirit of patriotism. He said, "We are Indians first and our Indian sentiments come first, even before our business. And I assured Mr. Fadnavis and the presence of Raj Thackerayji, that the guild has taken a decision, keeping in mind, the larger interests of the people, soldiers and the entire country, that we will not work with any Pakistani artist. As a president of the Guild, I am going to call for a meeting and pass this as a resolution and a copy of which will also be sent to I&B Ministry and also to the CM."
He added, "Keeping in mind the sentiment of the nation, Mr. Karan Johar has very graciously offered to put a slate honouring the martyrs of Uri, even before the slate of his own father comes at the start of the film. I think it was a genuine emotion that he felt towards the soldiers. Of course, whatever we do for the soldiers is definitely less compared to what they have done for us. Further, he also offered to contribute to the Army welfare fund. Karan Johar has promised to make the donation, irrespective of whether his film runs or god forbid even if it doesn't.  The other producers too will follow the suit and have decided to make a contribution to the best of our capability. It is our voluntary and small gesture as we genuinely feel for the army."
He further stressed how terrorism divided the nation. "Now I am happy that we are all on the same page. Diwali is the most important festival of the nation and we owe the country a great and a happy Diwali. Ae Dil Hai Mushkil will now release without any issue, problem or any kind of fear and I want to appeal to the entire country to please celebrate Diwali. I wish everyone a Happy Diwali with Ae Dil Hai Mushkil."
Voicing out the same thoughts was Raj Thackeray who has now officially announced that the film Ae Dil Hai Mushkil will release without any hassles. Raj Thackeray after the meeting said to the media, "There are three solutions. One is that a slate has to be incorporated before the start of the film as a tribute to the martyrs in Uri attacks. Other is for the Producers' guild to submit us in writing that they wouldn't be roping in any Pakistani artists for any film henceforth. And if they are, they will have to pay a penance of sorts, worth Rs. 5 crore to Army Welfare fund."
Though MNS has decided to bow down and allow the release of Ae Dil Hai Mushkil after arriving at a compromise, the Cinema Owners & Exhibitors' Association of India refuse to abide by the decision. Nitin Dar from COEAI has said, "We are not going to co-operate with the release of Karan Johar's Ae Dil Hai Mushkil."
Source: Bollywood News original article at BREAKING NEWS: Ae Dil Hai Mushkil and MNS fight resolved, but with preconditions
You can publish this article on your website as long as you provide a link back to this page.