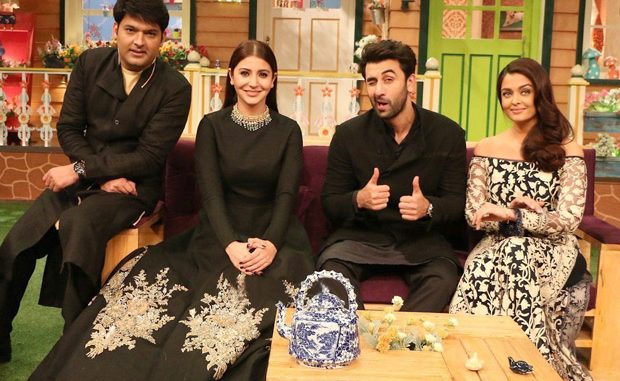 After his heartfelt video message on patriotism and his eschewal of Pak artistes on Tuesday, Karan Johar has decided to stay away from all promotional activities for Ae Dil Hai Mushkil. It is reliably learnt that Karan has opted out of his commitment to be on Kapil Sharma's show.
"Karan was in principle committed to be on 'The Kapil Sharma Show'. Ever since Kapil and Karan hosted the Filmfare awards together in 2015, they've gotten along like a house on fire. Kapil was keen to have Karan on his show. Karan had promised Kapil months ago that he would come on his show to promote Ae Dil Hai Mushkil. Who was to know of recent developments?" says a source.
Karan Johar apparently has decided to stay out of all public events until the film's release. However he requested Aishwarya Rai Bachchan to be on Kapil's show with Ranbir Kapoor and Anushka Sharma.
"With Fawad Khan being out of the picture, and Karan opting to stay away, Aishwarya who has a brief part in the film and was not meant to be a part of the promotional profile of Ae Dil Hai Mushkil has sportingly joined in for Kapil's show," says the source.
Source: Bollywood News original article at Find out why Aishwarya Rai Bachchan had to join Ranbir Kapoor & Anushka Sharma for Kapil's Show