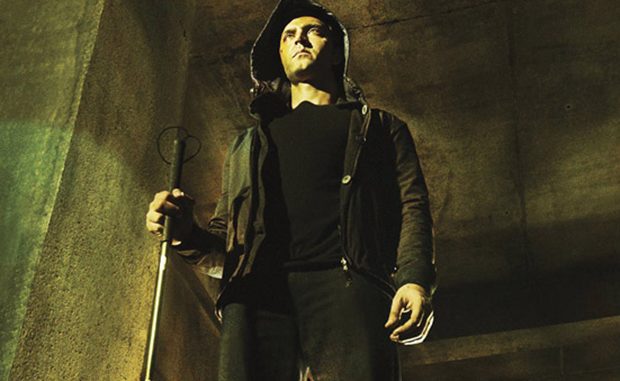 You can publish this article on your website as long as you provide a link back to this page.
This article was last updated on April 16, 2022
"Real life mein bhi do negatives positives banne ja rahe hain," says Hrithik Roshan in the rock-you-like-a-hurricane paced theatrical trailer of Kaabil that will be launched tomorrow. Hrithik and Yami Gautam play blind characters who dance gracefully on the music of life and share the gifts of smiles that can be only felt by the deepest recesses of their minds. The impact on the viewers after watching this trailer will be that blindness is not a handicap. It is an incentive to preserve love that defies the test of time in good times and in bad ones too.
Dialogues by Sanjay Masoom are catchy and massy. Sample this, "Is game mein koi lifeline nahin hogi." The context and the timing of the dialogue hits the point across like a bullet on a mission. Hrithik is performing some extraordinary stunts. The stunts are not the regular stunts considering they are being performed by a character who happens to be blind. Hrithik told me today that he practised walking around in his house blindfolded and performed various tasks to get into the character. For the action sequences the character had to follow his instincts and the measurement of a particular jump had to look instinctive and it carries a wow factor.
There are five songs in Kaabil. The peppy number 'Mon Amour' that you'd see and hear in the promo will make you groove instantly. It's a naturally addictive track. "This is Rajesh's best music," Rakesh Roshan ji told me.
Hrithik looks in great shape and Yami looks delectably pretty. There are moments in the promo where both Hrithik and Yami display heightened emotional expressions and they are eye catching. And how! Rohit Roy and Ronit Roy are the baddies and display adequate menacing quotient.
Hrithik told me that he met many blind people. First thing he learnt was that within 15-20 minutes of meeting them you realise they are normal people and don't need your sympathy at all.
Director Sanjay Gupta and showman Rakesh Roshan seem to be having an emotional roller coaster up their sleeves. This Republic Day, Kaabil is all set to serenade you.
Source: Bollywood Masala original article at We saw the Kaabil promo and it is a roller-coaster musical bonanza