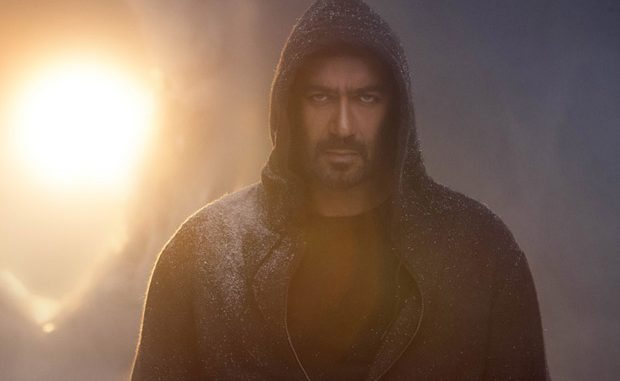 'Bring it on' – This is what seems to be the voice of the masses when it comes to the arrival of Shivaay this Friday. With less than 70 hours to go for the film's release in theatres, trade is already betting on the kind of footfalls that the film is expected to fetch not just over the weekend but on the all-important Monday which is the big holiday ahead.
"Rest assured, it is going to be a great Diwali for the audience as well as everyone in the industry," says Akshaye Rathi, exhibitor and distributor, "Shivaay is a single screen mass entertainer and masses would definitely go for the film."
Not that Shivaay is arriving only at the single screens. The film is getting some good showcasing in the multiplexes as well which is giving it a well-rounded platform to leverage on.
"The film benefits from an excellent trailer," film and trade business expert Girish Johar adds, "With the right dose of action and well mounted sequences, Shivaay has generated a lot of curiosity. Especially amongst the masses and the audiences at a larger level, the film has really heated up well."
Moreover, yesterday's release of the second theatrical promo has only ignited the curiosity further as it is quite apparent that the film, which is also directed by Ajay Devgn, goes beyond only the action and has a lot of emotional quotient to boast of as well. Also, when it comes to the marketing and promotion of the film, while Ajay Devgn has left no stones unturned, he has also been joined by his wife Kajol.
"This is what makes it special because Brand Ajay Devgn, along with all his fans and Kajol too, are fully promoting the film. This has made the film further hot and viewers are for sure looking at a cracker of a Diwali," adds Girish.
Industry is keeping fingers crossed that despite the arrival of two biggies, what with Ae Dil Hai Mushkil going full throttle too, it would turn out to be one clash where both films would eventually end up doing quite well.
Comments an expert, "As a matter of fact it is fantastic that both these films are coming together. 90% of people who are excited about one film are not really bothered about the other, and vice versa. Audience is completely contrasting here and if both films are good, which I hope and believe is the case, there is set to be wholesome entertainment for everyone out there."
Touché!
Source: Bollywood Masala original article at Ajay Devgn's Shivaay promises a cracker of a Diwali – Trade bets on mass crowds