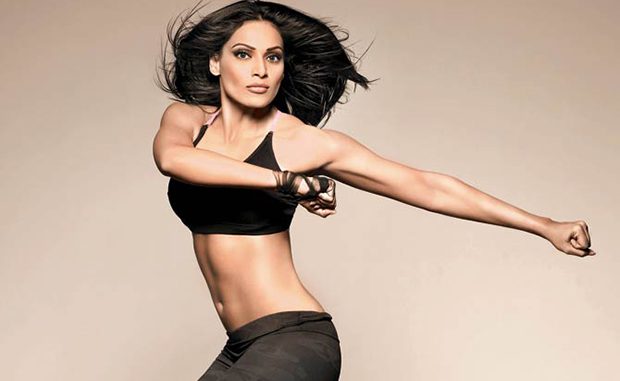 Known for her svelte frame, Bipasha Basu has time and again promoted fitness and has even released DVDs promoting a healthy lifestyle. The actress continues to feel passionate about this and has now decided to fly to US for a fitness talk.
Bipasha Basu has been invited by a health university in LA to speak about the importance of regular exercise. From what we hear, the actress has been approached by them in a bid to tackle the problem of obesity in the country and she will be flying there in January. The actress maintained that this is a responsibility that comes with the tag of being a fitness icon and that she will never shy away from advocating fitness as a part of a lifestyle.
It is being said that Bipasha will explain the importance of inculcating small activities as a part of the daily routine and how it can immensely make a difference in one's life. She will also be demonstrating some simple exercises that can be a part of sedentary life.
Last seen in Alone, the actress married her co-star of the same film, Karan Singh Grover in a lavish style in April this year.
Source: Bollywood News original article at Bipasha Basu to give the fitness talk in LA