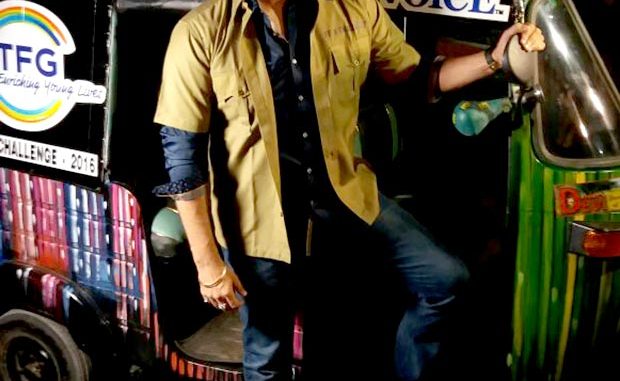 You can publish this article on your website as long as you provide a link back to this page.
This article was last updated on April 16, 2022
Vivek Oberoi, besides his films, also takes out time for philanthropic work, especially the ones he passionately believes in. He is now in the process of putting together a fund raiser for the education of poor girls who have been rescued from child trafficking, domestic violence and prostitution.
As a part of the initiative, Vivek Oberoi is putting together an auto rickshaw rally that flagged off in Mumbai today and will end at Kanyakumari. Not only did Vivek inaugurate the event in Mumbai but he will also ride one himself for a certain distance. The rally involves volunteers participating from across the country.
When contacted, Vivek said, "Every girl child has the right to education and that is what we are working towards this year. An auto rickshaw rally would be a great noisemaker and would give us the right leverage to generate funds for this initiative. This is also going to be my first attempt at riding an auto. I'm excited and looking forward to the experience."
Last year a similar event was organized, where volunteers and participants trekked at Mount Kilimanjaro and turned out to be a great success with several NRI sponsorship and donations.
Source: Bollywood Masala original article at Vivek Oberoi rides auto rickshaw for a rally