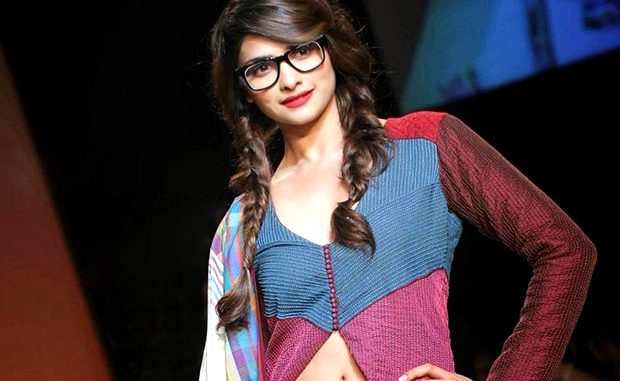 A few days from now, Rock On 2 would be ready to hit the screens. The film is much awaited, especially by those who had given thumbs up to Rock On when it had released way back in 2008. The film had been lapped up by the urban youth in major cities and some of its songs are remembered till date. While the film's principle cast comprising of Farhan Akhtar, Arjun Rampal, Prachi Desai and Purab Kohli is coming together, there are also new entrants in the form of Shraddha Kapoor and Shashank Arora.
"It's been a sort of cult outing actually," says Prachi when we get chatting with her on the film, "Moreover; Rock On 2 is nothing like a conventional sequel. It is really going to surprise you. It has an unexpected story for people to watch. What actually unfolds in the narrative is bound to glue you on the screen."
Of course, the core of Rock On has been kept intact by first time director Shujaat Saudagar.
"That's correct. In its essence and spirit though, the film stays true to the first part," says Prachi, "Moreover, this time around it is even nicer since we have explored Shillong as the film's setting. That brings in another dimension to the story. People will really enjoy the camaraderie and bond that we all share in the film."
Between Rock On and now Rock On 2, Prachi has more often than not played a simple girl. This was the case in Azhar as well. Doesn't she feel like stepping into an altogether different avtar?
"You know, I somehow believe that I have been stuck in a certain image and there is certain perception about me which has actually not been my contribution. Unfortunately though, I can't do anything about it. I would love to do films which are love stories or youth centric. You need that one film, one chance, to make it big." she says.
However, given her talent, it could well be about time for that to happen, isn't it?
"With due respect to talent, it is nothing about that actually," says Prachi, "It is about luck and destiny. I have to keep doing my bit. It is sad if people don't recognize your talent. You have to keep proving yourself though."
Well, with Rock On 2 just round the corner, the recognition could well be coming in as well!

Source: Bollywood Masala original article at "Rock On 2 is nothing like a conventional sequel" – Prachi Desai