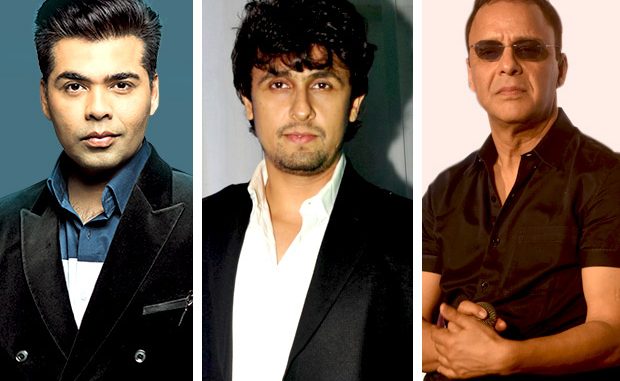 Even though the Karan Johar directed Ae Dil Hai Mushkil has proved to be a hit at the Box-Office, it also had its share of controversies. The latest one is in the form of a dialogue in the film that states "Mohammad Rafi? Woh gaate kam rote zyada the na?" This dialogue from the film has snowballed into a big controversy that recently had many expressing their displeasure over.
Needless to say, Karan Johar was totally irked by the remarks made by Sonu Nigam and Vidhu Vinod Chopra. This time round, Karan Johar took to twitter and (indirectly) took a dig at the two stating, "Filmmakers making irresponsible remarks at events..singers revelling in self-importance…press releases sent to mask insecurities! Ufff…." On the other hand, Sonu Nigam took to twitter and tweeted, "So it's all about loving your family, and disrespecting others'!! And this is not reveling in Self Importance? UFFFFFFF… :)".
Over to you, Karan Johar!
Filmmakers making irresponsible remarks at events..singers revelling in self importance…press releases sent to mask insecurities! Ufff….
— Karan Johar (@karanjohar) November 4, 2016
So it's all about loving your family, and disrespecting others'!! And this is not reveling in Self Importance? UFFFFFFF… 🙂
— Sonu Nigam (@sonunigam) November 5, 2016
Source: Bollywood News original article at War of words between Karan Johar, Sonu Nigam and Vidhu Vinod Chopra over Ae Dil Hai Mushkil