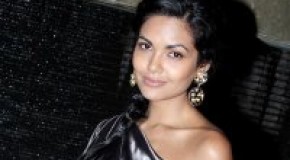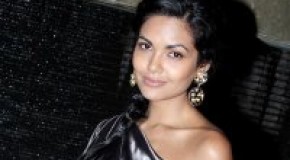 If Bhatts are to be believed, Esha Gupta has it what high profile imports like Nargis Fakhri or Amy Jackson don't have. The distinguishing factor here is the language, something that has earned Esha quite a few brownie points, especially now that she is through with her debut film
Jannat 2
with them and is busy dubbing for it.
"Whether it was Nargis or Amy, both being non-Indians, each of them had their voice dubbed by a professional dubbing artist since Hindi doesn't come naturally to them. Thankfully Amy has been appreciated by those select few who have had a dekko at Ekk Deewana Tha. On the other hand, Esha is benefiting from a launch with none less than Bhatts who believe that she boasts of a complete package appeal, especially due to the fact that she would be mouthing her own dialogues", informs a source close to the production house.
It's a different matter though until about a decade back, Bhatts weren't shying away from taking help of professional dubbing artists when it came to their leading ladies.
"Yes, the world is aware that it wasn't Rani Mukerji, Lisa Ray or Bipasha Basu who were mouthing their dialogues in Ghulam, Kasoor or Jism. However, things have changed now as Bhatts have become far more particular about actors speaking their own dialogues. This was one of the factors that worked in Esha's favour since she has gone through formal training in voice modulation, dubbing and overall dialogue delivery", confirms a source.
No wonder, she is finding good favours from her mentors who believe that she has in it to be the future superstar of tomorrow. Moreover with a 'desi' appeal to her that makes her stand out of the crowd which is increasingly getting dominated by foreign imports, Esha is getting a vote of confidence from the Bhatts.
"She is a sincere girl and fortunately doesn't have a language problem. Now that's really a big asset for us", says Mukesh Bhatt, "Otherwise aajkal ki young ladkiyon ko theek se hindustani bhi nahi aati hai. Since she comes from Delhi, Hindi comes naturally to her. Add to that the fact that she is good looking, sincere, hardworking and dedicated."
Seemingly floored by the actress who seems to have impressed one and all in her very first outing, Bhatt goes on to place her in the big league of actress. "Her strength is her sensuality. You pick up any major actress from past and present and they have been sensual. Be it Sridevi, Madhuri, Rekha, or Kareena, they all have been sensual and boasted of good command over the language. If Esha makes her moves correctly, she has it in her to be in that league."