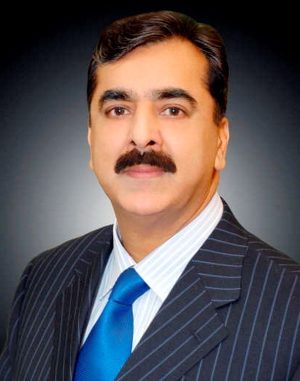 Supreme Court scheduled the next hearing for the Prime Minister Yousaf Raza Gillani contempt of court case on 28
th
February 2012 after consultation with Aitzaz Ahsen.
Today's hearing of the case was adjourned on the notice that the panel of judges will come together once again for the case on 28th February. The Prime Minister of Pakistan is facing charges of contempt of court against refusing to write letter to Swiss authorities demanding details of accounts held by President Zardari.
The hearing of the court that took place today proceeded with seven judges lead by Justice Nasir-ul-Mulk, who took the statement of Attorney General Anwar-ul-Haq as the prosecutor of the case.
The prosecution presented various documents and submitted evidence against the Prime Minister such as the National Reconciliation Ordinance (NRO) and the dismissed petition of review on the case by Supreme Court.
Supreme Court has rejected the petition filed by PM in the past to review the case of getting information on the bank accounts of the President in Swiss banks, to which the PM has refused to carry out the orders and thereby was stamped with contempt of court.
The counsel of PM rejected to proceed with the orders of SC on grounds that according to law, President has full immunity to any sort of cases in Pakistan as well as anywhere else in the world.
In today's hearing, the court rejected another petition filed against the Attorney General saying that AG cannot act as the prosecutor to the case.
Article viewed on Oye! Times at www.oyetimes.com