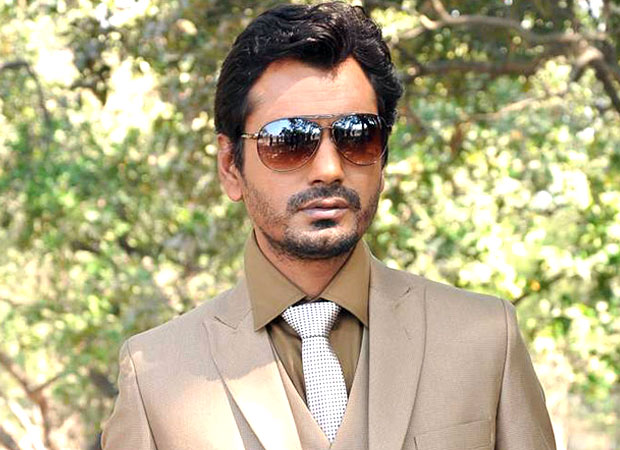 Nawazuddin Siddiqui is getting ready to release his memoirs entitled An Ordinary Life. "It's going to be officially released in October. We haven't decided on a date as yet," says Nawaz excited about telling his side of the story so far.
"It will cover the entire period from my childhood to the time I arrived in Mumbai. So it's pretty much written at the mid-point of my life," says Nawaz excitedly spilling the beans on his bean-spilling spree in the book.
Nawaz is aware that many Bollywood actors and filmmakers have jumped on the biographic bandwagon. He hasn't read any of his colleagues' biographies. "Waqt kahaan hai? I barely had time to complete my own memoirs."
Nawaz says he took the plunge because his publishers were keen. "Penguin India not only convinced me to tell my story they also got a co-author on board. Rituparna Chatterjee is from the US. She came down to India to spend time with me and record my experiences as and when I had the time."
The super-busy actor says it has pretty much been a rollercoaster of recorded experiences for Chatterjee. "Whenever I have had time I called her over to share my experiences with her. And she would reach me without losing time. Not only was it about finding time in my schedule. Lekin mood bhi toh honi chahiye na? (One has to be in the mood too). I couldn't start introspecting about my life any time I was free to do so. Every phase of my life has a different connotation, relevance and significance for me. I can't respond to every experience in the same way. So basically my writer had to wean all the information out of me. Main unke sayyam ko salaam harta hoon (I salute her patience)."
The result, says Nawaz, is impressive. "I shouldn't be saying this myself. But my memoirs have turned out the way I hoped they would. I think I've a lot to share with people who come from small towns to the big cities with their big dreams. If I didn't find my story inspirational I wouldn't have put it down in a book."
A film version of Nawaz's memoirs is not ruled out. "Let's see how far the book goes. Right now I am excited about how people will respond to my brutally honest confessions. Being the hero of the story has never been a priority. I don't mind being seen in an unflattering light."
Click HERE to read more and view the original source of this article.

Loading ...