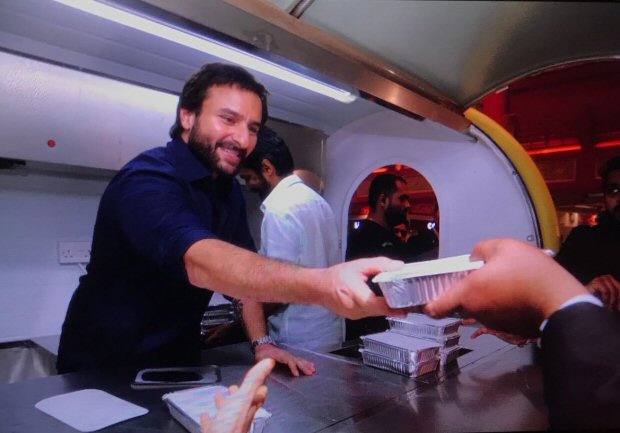 Saif Ali Khan is currently in Dubai promoting his next release Chef. Yesterday he did media activation with 1000 people at the Ibn Batuta mall where he gave away pizza boxes and signed Chef hats to a few lucky winners and people picked from the crowd in the food truck. Few know that apart from his sandwiches and salads the actor is a foodie who loves eating everything. And going by his eclectic tastes, one would think that only the most sophisticated food would suits his refined palate but that's not the case. The actor loves gorging on unhealthy, junk food once in a while and did just that – all in a day in Dubai!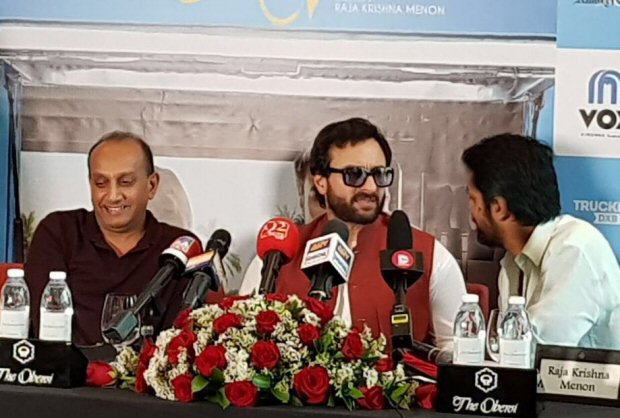 At the event he spoke about what he loves eating and even ate some fast food. At night he had steak at his favourite steak house, JW's Steakhouse at the JW Marriott hotel in Dubai with his friends. Says a source, "He ate a cheese burger for lunch from the Oberoi hotel and also tried some chole bhature at the hotel courtesy the same hotel. When they asked him to compare to chola bhature at Chandni Chowk in Delhi, Saif quipped with his tongue-in-cheek humour said, 'This is possibly way safer (than Chandni Chowk) as that's street food.' He enjoyed it and praised the chef too."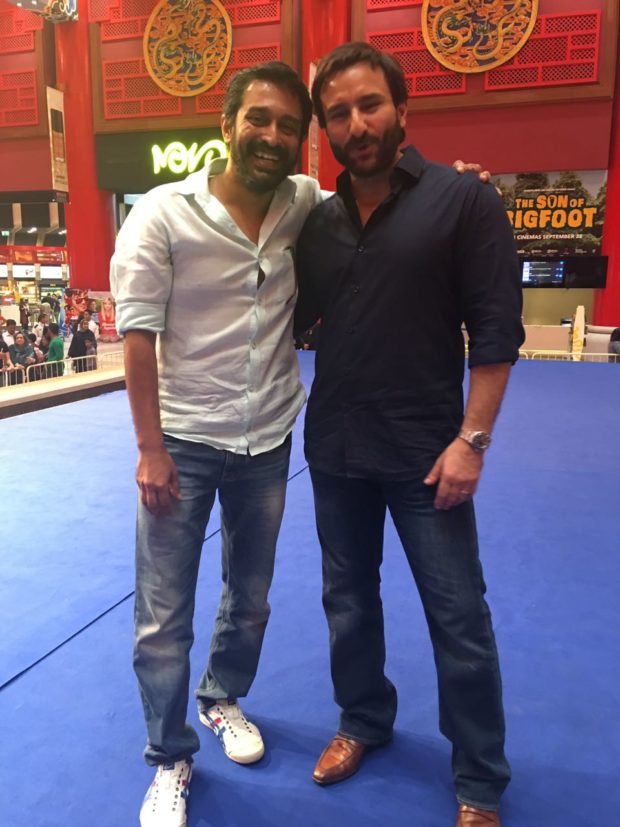 Get Free Gifts! Flash Sale Down To $9.99
Saif also shared his memories of being a child in Bhopal where he was only allowed to eat at home. "He told the media that he enjoyed sneaking out and eating local fast food from the streets knowing well it wasn't sanitized as much as his mother Sharmila Tagore made it at home. As a child he used to hide from his mom and eat a lot chaat too from the streets including bhel puri, bhindi and masala mirchi. "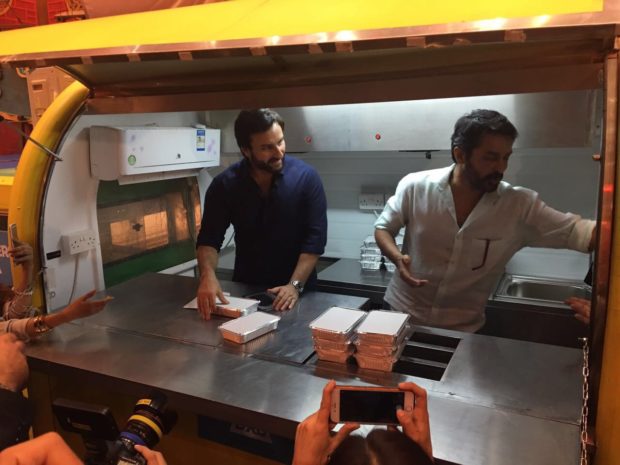 At the press con in Dubai, sharing his experiences as a father, Saif said, "You can be a bad actor and a bad chef, but you should never have the option of being a bad father." Before he trained for Chef the movie at his own home they used normal knives in the kitchen but after training, he insisted on them having the best knives and would get the best knives from Germany and Japan etc. Saif said at home now that he has better culinary knowledge about cooking now and his appreciation for the art of cooking has also increased. He added that in Chef he was happy to finally play a character is age.
Wow! #SaifAliKhan promotes his film #Chef in Dubai at the #IBNBattuta mall where he gave away pizza boxes and signed chef hats. | @realbollywoodhungama . . @cheffilmindia @tseries.official . . . #SaifAliKhan #ChefInDubai #SaifKhan #Bollywood #BollywoodPromotions #Movie #FilmPromotions #InstaUpdate #InstaCeleb #InstaGood #InstaFollow #InstaLike #InstaVideo #BollywoodHungama #VideoOfTheDay
A post shared by Bollywood Hungama???? (@realbollywoodhungama) on Oct 3, 2017 at 12:11am PDT
Click HERE to read more and view the original source of this article.

Loading ...