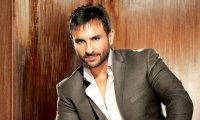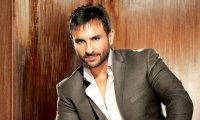 In Part II, we read about Saif's resurgence story along with the gradual transition he has gone through over the years. Now in the third and concluding part, Saif's rise in Bollywood over the last half a decade would be narrated along with the increase in his might that has now resulted in bigger game, money and responsibility for him.
Omkara – The game changer
Ek Haseena Thi, Being Cyrus and Omkara had come in quick succession but were as different as chalk and cheese. Also, Saif ensured that his act in each of the three films was totally different so that he too could gain creative satisfaction.
It was clear that Saif was in hold of his career since everything that he was stepping into now was turning out to be a success. While on one hand he was merrily gaining accolades for his 'Langda Tyagi' act, on the other hand, he was collecting National Award for his out and out romantic film Hum Tum. A romcom musical entertainer like this was also supported by other love stories cum dramas like Parineeta and Salaam Namaste.
Saif was entering into the big league fast and finally, a decade and a half after arriving in Bollywood, he was ready to take his due!
An increase in might
Saif's stature kept increasing in Bollywood and he was soon part of India's nomination to Oscars – Eklavya – The Royal Guard. The film was a moderate box office success but Saif's act was yet again appreciated. An old film of his, Nehlle Pe Dehlla, came and went but no one bothered, cared or complained. However, there was a brief period of lull as the only film of his to see some decent box office collections was Ta Ra Rum Pum. The film was a moderate success but for someone like Saif who had moved away from anything which was ordinary, the demand was to get something extraordinary pretty soon.
This happened with Race where yet again, Saif Ali Khan charmed as a scheming elder brother who could do anything for money. The film turned out to be the biggest money spinners ever of Saif's career and gave him the confidence to start his own mega production. Of course in the midst of this all, there was an unpardonable Thoda Pyaar Thoda Magic that did make audience cringe. Also, his cool act in Tashan wasn't good enough to save the film from losing itself into oblivion. His attempt at giving voiceover to an animation film, Roadside Romeo, too didn't work but Saif didn't have much to worry about. He had his first major production Love Aaj Kal lined up and he knew that it would only get better from here.
Big game. Big money. Big responsibility.
He did everything to make Love Aaj Kal the most talked about film in the summer of 2009. He roped in Imtiaz Ali as the director, Deepika Padukone as his co-star (despite his real life Kareena Kapoor being just a call away) and Pritam as a composer to make Love Aaj Kal the most loved musical of the year. The results were there to be seen as the film didn't just open to a bumper response but also held on quite well to become one of the few superhits of the year. Saif was naturally elated and knew that he had to continue doing his own stuff. He announced Agent Vinod and this time around, he had Kareena by his side for a film which was also a major upswing for director Sriram Raghavan who had introduced a new facet of Saif's personality through Ek Haseena Thi.
Meanwhile, he also worked hard on getting the psyche right for the character of a terrorist that he played in Kurbaan. Unfortunately, despite being made well, this Karan Johar production failed at the box office. Audiences were in no mood to check out a film on terrorism and Saif lost an opportunity to be seen in serious cinema. Results weren't much heartening for Aarakshan too which ironically boasted of some good scenes when Saif was around but lost its plot when his character disappeared from the scene.
Will Agent Vinod do the trick?
With his biggie Agent Vinod all set for release, it is pretty much a moment of reckoning for Saif Ali Khan who has chosen not really to play a gamble with this film. This can be evidenced from the fact that instead of being stuck to just one film for years at stretch, he has completed Cocktail and is also shooting for Go Goa Gone. With a few more films on the anvil, including Race 2 and Judwaa 2, Saif is ensuring that the journey in his 40s would be more exciting than ever before.
Meanwhile, all eyes are on his multi crore extravaganza Agent Vinod which brings him back with his Ek Haseena Thi director Sriram Raghavan. With the stage and setting changing entirely for this film, one only looks forward to the magic of a different kind here!