It is a known fact that Jacqueline Fernandez is super excited to join hands with her Kick co-star Salman Khan. She has also always spoken about the amount of fun she had whilst shooting Race 3, which is her second film with the superstar. But readers may recall that this was not her second film with Salman. Jacqueline Fernandez was supposed to play the leading in Dancing Dad, which was supposed to be shelved.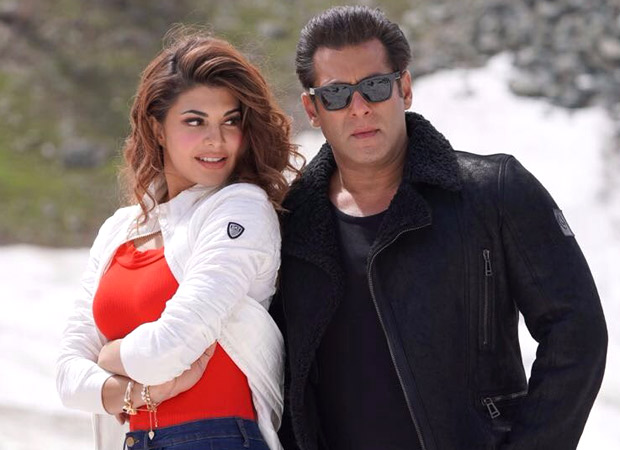 Let us remind you that before the announcement of Race 3, Remo D'Souza, Salman Khan and Jacqueline Fernandez were supposed to join hands on Dancing Dad. The film revolved around a father who is a struggling dancer and focused on a parent-child relationship. However, soon there were reports about the film being put on the backburner and instead, the trio decided to come together for Race 3.
When Jacqueline Fernandez came across the news about Dancing Dad being shelved, the actress revealed that she was pretty upset since her opportunity of working with Salman Khan again had been lost. She revealed about it in recent reports, further stating that she immediately pepped up when she was approached for Race 3. For her, working with Salman Khan matters and she spoke about the reasons in media reports recently.
Jacqueline Fernandez mentioned that even though she has fun on the sets of every film she works, when Salman Khan is around, it is completely different. She appreciated the quality of Salman, trying to ensure that everyone around works together in a team. According to her, it is a beautiful quality that she has rarely seen in anyone otherwise. Jacqueline added that this initiative helps everyone bond together and despite working in many multi-starrers, she hasn't seen this anywhere else.
Reminiscing about their post-shoot moments, Jacqueline Fernandez stated that those the team members are often seen hanging out with each other. Discussing scenes, listening to music and sometimes just chatting were some ways how they liked to chill with each other.
Furthermore, elaborating on her bond with Salman Khan, Jacqueline said, "We've known each other quite well for quite some time now, from the time I came to India. He has been one of my biggest supporters. Salman has been a friend from the time I didn't even know if I should really sign a film or not. Then, of course, being a part of Kick really changed things for me".
She further added, "To me, Salman is a family. I respect him a lot and would do anything for him, and I know the feeling is mutual. I really appreciate the fact that we can be really honest with each other. I respect him a lot, I feel like he has been a huge, positive force for me".
On the other hand, reaffirming the details on Dancing Dad, Jacqueline Fernandez too asserted that the film will happen, just like Salman Khan. However, the actress also added the details on the film are yet to be finalized and she doesn't have any idea on when it will go on floor as nothing has been confirmed.
After Race 3, Jacqueline Fernandez will next be seen in Drive with Sushant Singh Rajput. The actress has also signed the Hindi adaptation of the novel The Girl On The Train.
Also Read: 4 Reasons why the Salman Khan starrer Race 3 promises an action bonanza this EID!
Click HERE to read more and view the original source of this article.


Loading ...