Sonam Kapoor aka Sonam K Ahuja, who was receiving rave reviews for Neerja, returned to the big screen with Veere Di Wedding. The actress, amidst all the film commitments, also planned her own wedding with none other than long time beau and businessman Anand Ahuja. While her wedding affairs were low key compared to her filmy counterparts, we would definitely say that the functions of this fashionista were definitely reported quite extensively in media. However, although the reports covered many aspects of it, the magazine Vogue got a sneak-peek into the functions and now, they have gone ahead and given us glimpses from the wedding.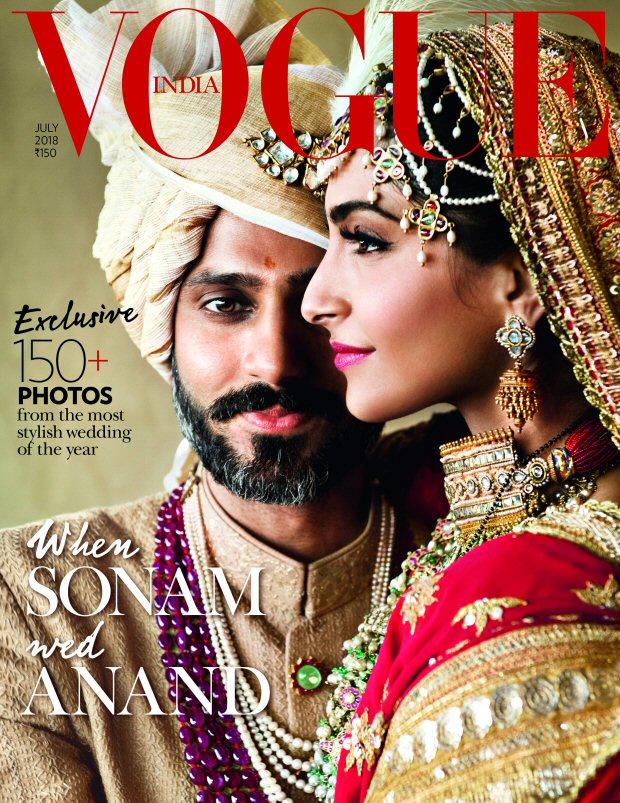 In fact, the recent edition of Vogue also features the wedding picture of Sonam Kapoor and Anand Ahuja as the cover of the glossy. The magazine also features an interview where the couple has candidly revealed several details about each other and their beautiful relationship that culminated into marriage.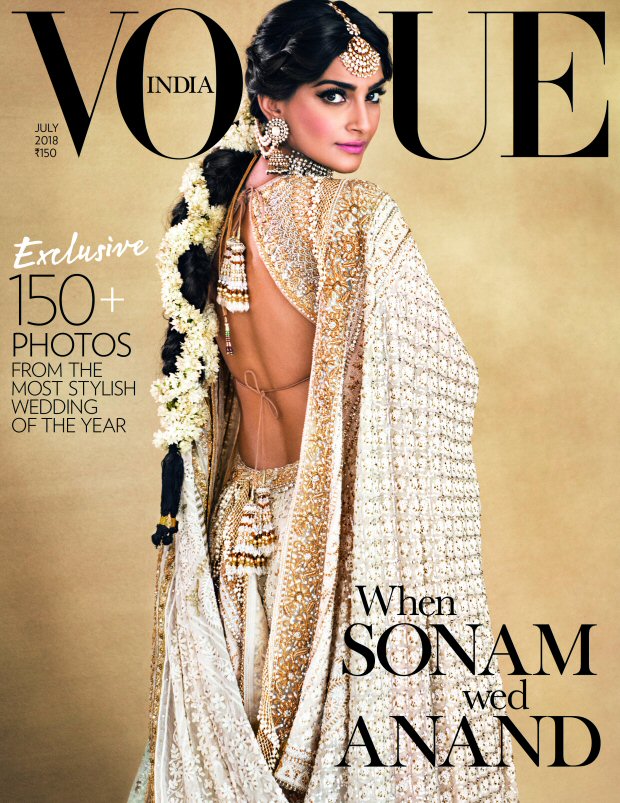 One of the most essential moments was the time when they first met. Reminiscing about the moment Sonam said, "The first time we met, we talked about our respective work. I was just struck by the fact that I could speak to her so openly about everything. We were chatting on Snapchat one night and she said, 'Stop texting, just call me.' And we spoke for two hours that night… Our friendship started over superficial things like vegan chocolates and sneakers but soon we were having deeper conversations."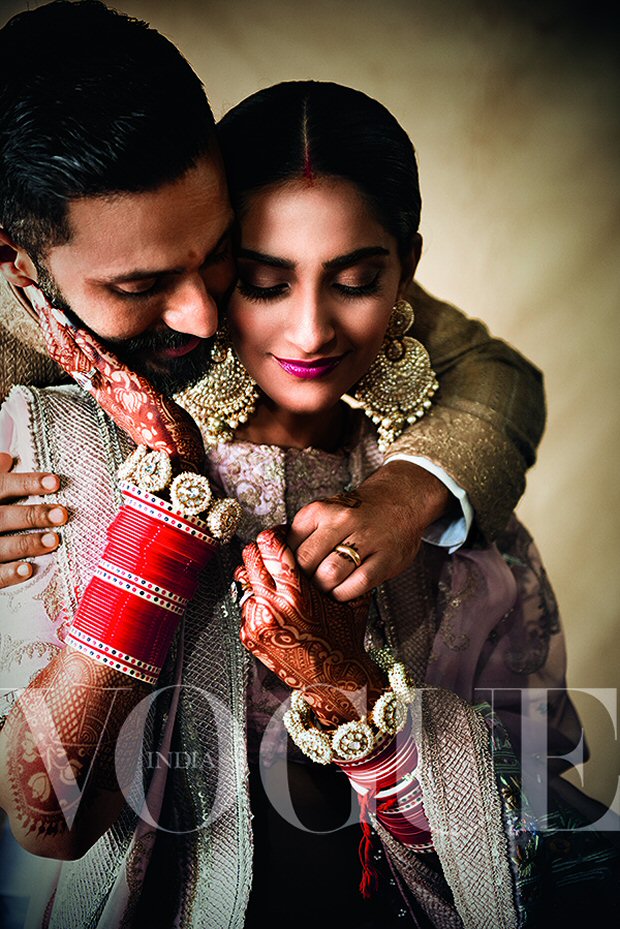 The actress is full of praises for her hubby. She said, "Anand is so encouraging when it comes to my work that he didn't blink when I told him I was flying to Cannes two days after the wedding or that I was getting into promotions straightaway. There was no argument, just acceptance-you gotta do what you gotta do. But he posed one question to me: 'If it was me who had to go to a work meeting right after the wedding, what would you do?' I said I'll kill you. So he's like, 'I think it's double standards!'"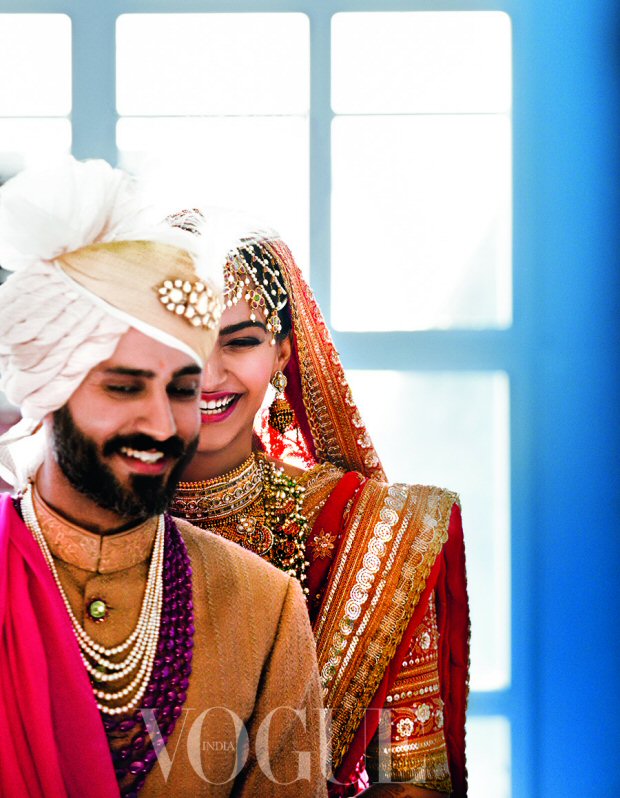 "He's non-judgemental- with everybody. Very open-minded and progressive. I'm a little conservative and close-minded about a few things, and he's taught me to see the other side, to look at things with a lot more compassion and care, to be a little more pragmatic and practical, as I can be very emotional and quick to judge sometimes, which is not nice," added Sonam K Ahuja.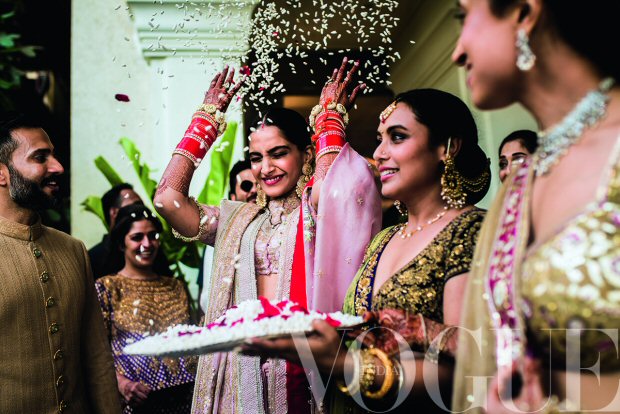 On the other hand, Anand said, "She gives me a lot of confidence. Sonam's very black and white. She knows what's wrong and what's right and is not afraid to say it. I can see both sides of a story, but I often get stuck in the grey zone. I sometimes need to be able to say no, and Sonam gives me the confidence to do that, she supports me. She's intuitive and patient, I second-guess."
He also spoke about his favourite films of his actress wife. He said, "Aisha, because that's what people know her, as this amazing fashionista, and Khoobsurat because that's her personality- that's the Sonam I know."
Also Read: Sonam Kapoor Ahuja REVEALS her future baby's name
Click HERE to read more and view the original source of this article.


Loading ...