In the wake of Me Too movement, many names have come out since the survivors came out in open about their tormentors and thus it became a revolution of sorts. One of the key people to get embroiled was director Sajid Khan after his assistant director Saloni Chopra came out in open about the sexual harassment she faced under him. Post these serious allegations, Akshay Kumar and Twinkle Khanna took a stand against working with him in Housefull 4. Because, even Nana Patekar (who is associated with the film) has been embroiled in the Me Too controversy by Tanushree Dutta. It has become clear now that this matter will NOT be taken lightly by the industry. Sajid's sister and an industry insider herself Farah Khan took to Twitter to take a stand against him and wrote, "This is a heart-breaking time for my family. We have to work through some very difficult issues. If my brother has behaved in this manner he has a lot to atone for. I don't in any way endorse this behaviour and Stand in solidarity with any woman who has been hurt."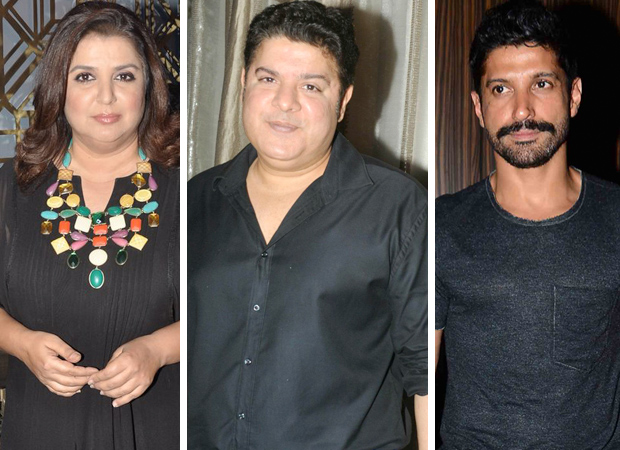 Farhan Akhtar who is a cousin to siblings Farah and Sajid too made his stand very clear and said, "I cannot adequately stress how shocked, disappointed and heartbroken I am to read the stories about Sajid's behaviour. I don't know how but he will have to find a way to atone for his alleged actions." He added that he is WITH the survivors and the ladies who have been harassed from those in power within the industry. He wrote, "Let there be no confusion about whether I stand in solidarity with the women who have spoken up. I absolutely do."
This is a heartbreaking time for my family.We have to work through some very difficult issues. If my brother has behaved in this manner he has a lot to atone for.I don't in any way endorse this behavior and Stand in solidarity with any woman who has been hurt.
— Farah Khan (@TheFarahKhan) October 12, 2018
I cannot adequately stress how shocked, disappointed and heartbroken I am to read the stories about Sajid's behaviour.
I don't know how but he will have to find a way to atone for his alleged actions.
— Farhan Akhtar (@FarOutAkhtar) October 12, 2018
Sajid himself has stepped down as a director from Housefull 4 and has said that he takes responsibility of these allegations and will sort this matter out before starting work.
Also Read: Tanushree Dutta calls out to Farah Khan for sharing picture with Nana Patekar from the sets of Housefull 4
Click HERE to read more and view the original source of this article.


Loading ...