At the age when everyone in India is gearing up for their retirement, two women in Uttar Pradesh's Johri village were on their way to create history. Prakashi Tomar and Chandro Tomar, popularly known as The Dadis, became the oldest sharpshooters in the world when they picked up the gun and aimed high in their 60s. Their journey has not just inspired thousands of people around the world, but also a movie. Directed by Tushar Hiranandani, Saand Ki Aankh will present their life stories to the world.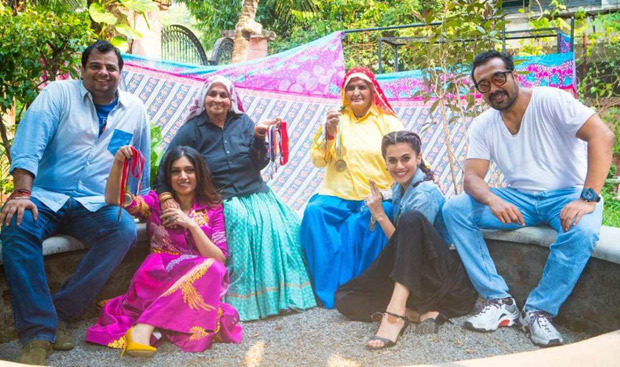 Ever since the Dadis have made a place for themselves nationally and internationally, winning multiple awards, thousands of men and women have been inspired by the two. Many girls from the same village took up shooting as a sport and got jobs in the Army, Police, BSF on sports quota because they saw how hard work of two women can reward in many ways. In fact, the first time the two marvellous ladies got a public platform on them was the chat show Satyamev Jayate, which was hosted by actor Aamir Khan.
It was post that episode, that their skills and honours reach a larger audience. The makers of
Saand Ki Aankh
want to take their story around the world to a larger audience. Talking about the same, director Tushar Hiranandani says, "When I saw the shooter Dadis on Aamir Khan's show, Satyamev Jayate & came to know about their journey and achievements, I just couldn't control my tears. I was so inspired that I told my wife, Nidhi, that this story needs to be told. At that given moment we decided to tell their story to the world and yes that's how
Saand Ki Aankh
happened."
View this post on Instagram
The Dadis of #SaandKiAankh lead the pack, inspire millions of through their dedication | @realbollywoodhungama
A post shared by Bollywood Hungama???? (@realbollywoodhungama) on Sep 13, 2019 at 4:27am PDT
ALSO READ: Taapsee Pannu's transformation as Prakashi Tomar for Saand Ki Aankh is staggering
Click HERE to read more and view the original source of this article.


Loading ...