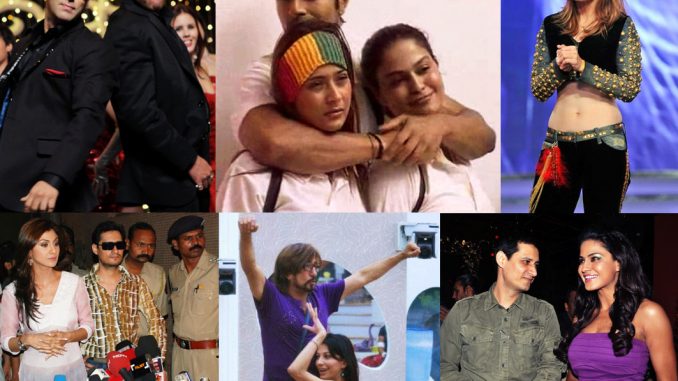 You can publish this article on your website as long as you provide a link back to this page.
This article was last updated on April 16, 2022

Bollywood PR guru Dale Bhagwagar who had earlier suggested that Bigg Boss incorporate teens and children to increase its fan base with gen next, has now come up with another unique idea.
When asked about how the show could generate more eyeballs, the public relations expert says, "The show's western counterpart Big Brother in the UK has two versions – the regular Big Brother with the common man participating, and the Celebrity Big Brother with celebs. Maybe, Bigg Boss can try something like that."
But since Bigg Boss Season 6 is already on its way, isn't it too late now! To this, Dale suggests, "Then, Bigg Boss 6 could have two separate Houses, one for the common man and one for celebrities. That could spell DOUBLE dhamaal! While the regular House can look as hi-glam as ever, maybe, the other one can have a rustic appeal." Wow! Now that's an idea!
For the record, Dale Bhagwagar has handled the media affairs for some of India's most scandalous celebrities. While handling the personal PR for Shilpa Shetty through the thick and thin of controversies with Jade Goody during Big Brother, he has also looked after the publicity for various names who have participated on Bigg Boss from time to time.
These include contestants like Rakhi Sawant, Kashmera Shah, Sambhavna Seth, Sherlyn Chopra, Pooja Misrra, Diana Hayden, Shamita Shetty, Vindu Dara Singh, Zulfi Syed, Salil Ankola and Amar Upadhyay.
Even Pakistani starlet Veena Malik is said to have been invited on Bigg Boss because of a controversy with one of Dale's earlier clients; actress Neetu Chandra. On the show, Veena attracted further notoriety when she cootchie-cooed with Ashmit Patel, another of the same publicist's clients during Bigg Boss.
Dale is currently also the publicist and spokesperson to the self-styled godman Swami Nithyananda, highly speculated to participate on Bigg Boss 6, although the publicist refuses to confirm or deny the Swami's appearance on the show.