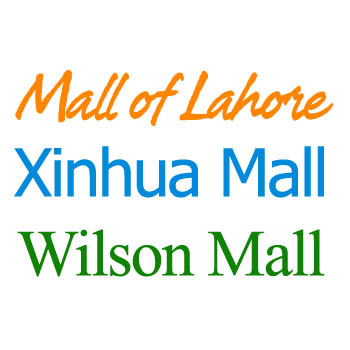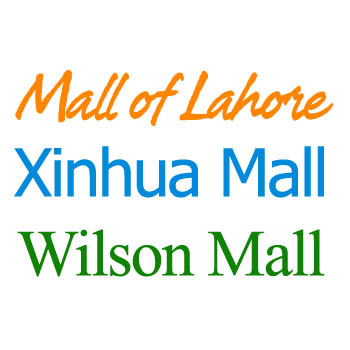 Lahore is the center of Pakistan when it comes to fashion, colors, festivities and liveliness. It has its unique spirit which creates a charisma for everyone. Lahoris are considered to be extremely fashion conscious and they like to remain up-to-date with the
latest fashion trends
more than anyone else. Therefore, how can it be possible that Lahore cannot have the best shopping centers? The shopping centers in Lahore give the shoppers an experience with lots of joy and variety. Here is look at the top and most popular shopping centers in Lahore.
Mall of Lahore
When we talk about different shopping centers in Lahore, the first name that pops up is Mall of Lahore, an establishment of Bahria Town developers, who have created first one of a kind metropolitan shopping arcade in Lahore. It has everything to cater to fashion needs of people belonging from almost all age groups. Mall of Lahore does not have great high street fashion shops but is food court along-with a play area for kids is a great place for a family day out. Mall of Lahore has most of the major outlets of most of the high street fashion brands of Pakistan and not only that, it has international brands too like Next, Mothercare and Accessorize; to name a few. Its location is quite ideal as it is located in the center of the Cantt area adjacent to Rahat Bakers and just a 5 minutes' drive from the Fortress stadium Lahore.
Xinhua Mall
Xinhua Mall Lahore
. It is a must visit for all those who like a place with less hustle bustle, fine class and style.
Wilson Mall
If you want to invest in something classy and timeless then Wilson Mall Lahore is the ultimate destination among all the shopping centers in Lahore. It is located at Main Boulevard Lahore in between Men's Store and Empire center Lahore. The mall is famous for its exquisite collection of clocks and watches specifically along with a few designer stores like a shoe store by Samia Azmay Shehzada. You can find a fine collection of watches from companies like Rolex, Chopardetc at this elite shopping center of Lahore.
Click HERE to read more from Fashion Central.