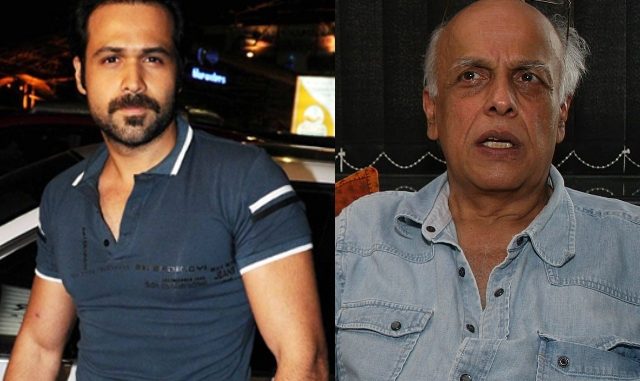 As the film Murder 3 approaches it's release, Film maker Mahesh Bhatt and the entire Vishesh Films celebrated the Music Success bash of the film. Murder one and two had the Vishesh Film's favourite star Emraan Hashmi in it, But the third installment of the Franchise doesn't have him.
"Emraan Hashmi was approached. But this film was a woman-centric film and according to Emraan, This film doesn't jump into a 100 Crore Club ambition as this one does not have the huge Hero-Villian fight in the end. Plus this film was more from a woman's point of view." said Mahesh Bhatt. But the Murder 3 actor Randeep Hooda doesn't have a clue about the maker's approaching the Serial Kisser before casting him. Randeep quickly adds "I have no clue about Murder 3 being offered to Emraan Hashmi. If Emraan refused the film, I think it's his loss."
Murder 3 has been passed by the Indian Censor board with a U/A Certificate and releases worldwide this week. According to Mahesh Bhatt, The film explores the relationship of lovers and questions the romantic-side of a Lover. The film is adapted from a Spanish Thriller The Hidden Face. Apart from Randeep Hooda, The film also stars Aditi Rao Hydari and Sara Loren from Pakistan.