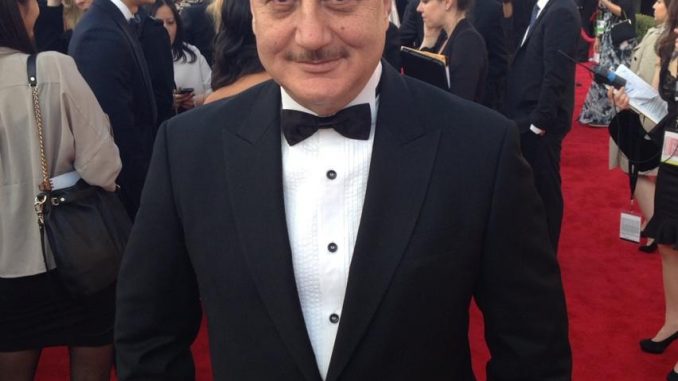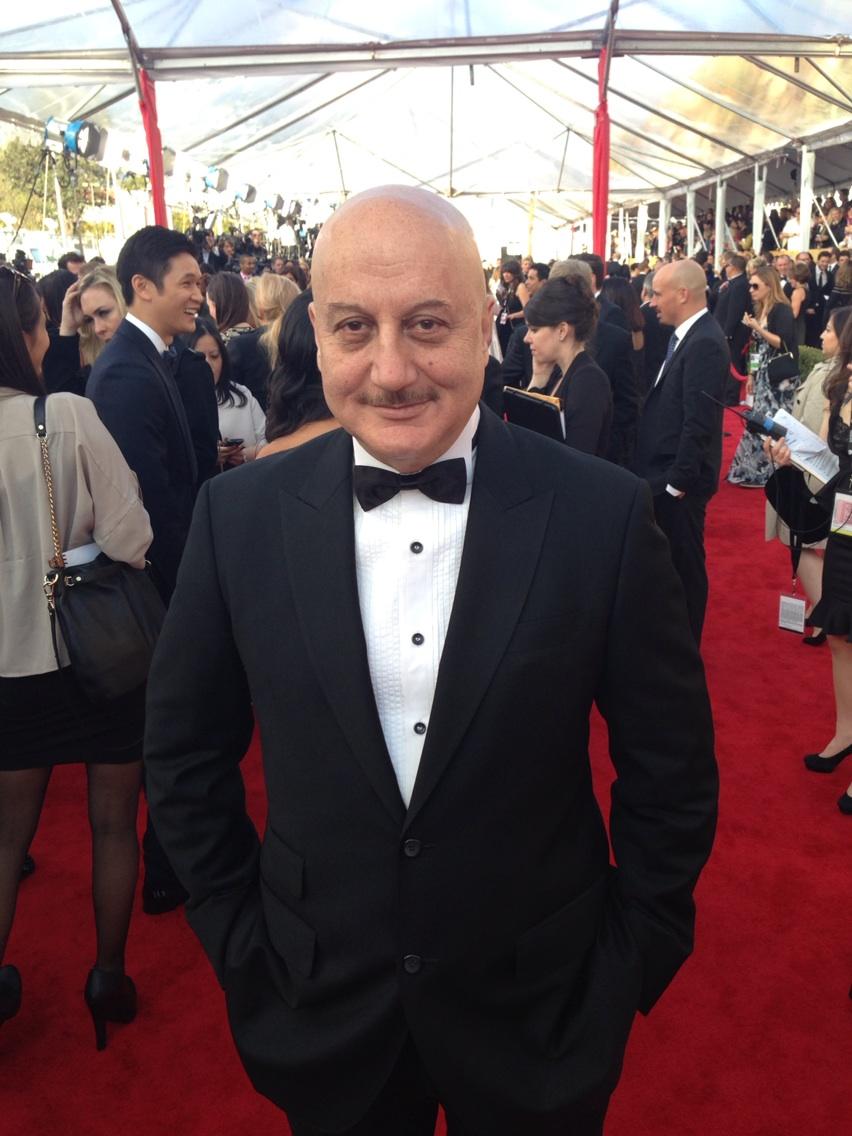 Actor Anupam Kher was honored at third edition of The Asian Awards at The Grosvenor House Hotel last night in London along with Sir Ben Kingsley, Nicole Scherzinger and Hollywood legend Bruce Lee. Kher was awarded with the Outstanding Achievement in Cinema. Kher has famously crossed over into western cinema, most recently Silver Linings Playbook with Robert DeNiro and Bradley Cooper, and is a proud ambassador for Asians in world cinema.
Kher says, "I am truly humbled and honoured for being awarded The Asian Award for my work as an actor. As an actor all we do and want to do is make people laugh, cry, and persuade many other emotions by our craft. Our achievement at the end of the day is when the audience really does understand what we are doing. And the best part is when the spectrum is not India but Asia and the awards are not only for the category of cinema but other fields too. It is also an honor to be given this award the same year as Sir Ben Kingsley. Makes me feel very proud!"
Previous Asian award honorees from the world of entertainment include some of Asia's leading figures, including Sachin Tendulkar, Muttiah Muralitharan, Asha Bhosle, Jay Sean, A.R Rahman, Ratan Tata.